$37.8 million Baldwin school opens in Manassas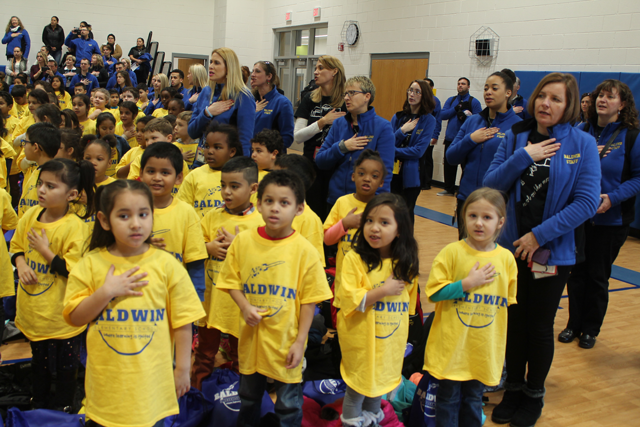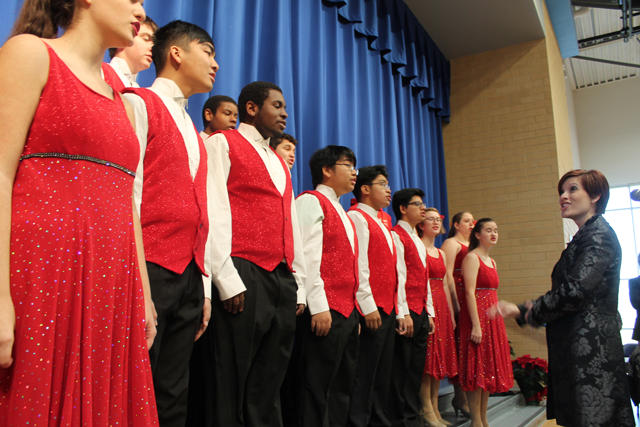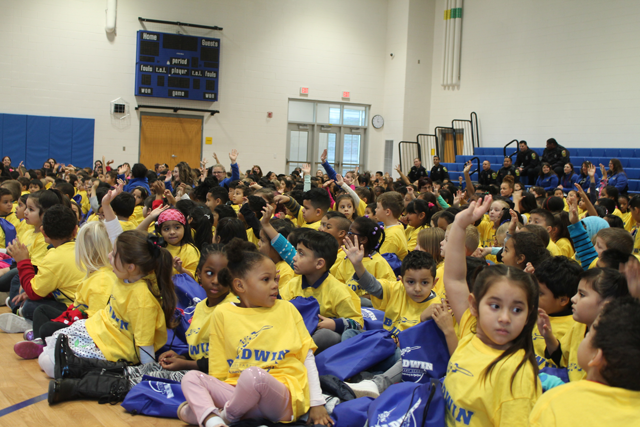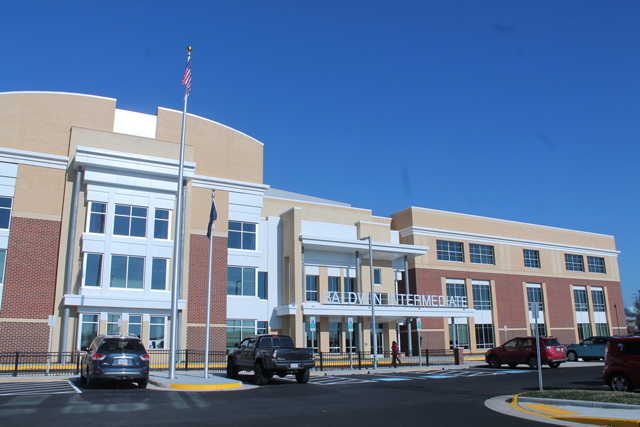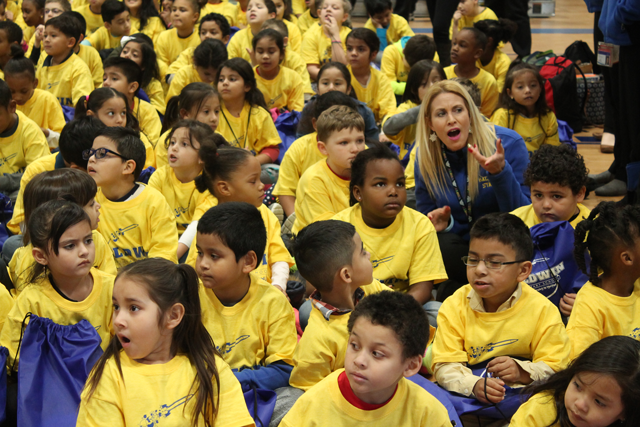 MANASSAS, Va. — The new Baldwin Elementary and Intermediate schools were opened on Tuesday.
The three-floor, 140,000 square foot school building will hold 700 elementary school students in kindergarten through fourth grades. It will replace the existing Baldwin Elementary School built in 1961 by Prince William County before Manassas City formed and took control of its own schools.
The intermediate school will house 300 students. Fifth-grade students will attend the intermediate school beginning Fall 2017, and then sixth-grade students will come a year later.
Today marks the final day of classes before the Christmas and New Year's break. Baldwin students will return to classes in "new" Baldwin on Jan. 3.
"We're here!," Baldwin Elementary School Principal Laura Goldzung said to hundreds of children, teachers, and elected officials assembled in the school's gym to celebrate the school's opening. "We made it together."
Goldzung took a photo of the children all sitting in rows on the gym floor wearing matching yellow shirts. Teachers donned blue jackets, and black and red backpacks all with the Baldwin logo on them donated by U.S. Logoworks.
The school took 18 months to build. It sits in front of Osbourn High School, on the school's old baseball fields. When old Baldwin is torn down, the school division will replace the fields with a new baseball facility that is "comparable in size" to the old fields.
Goldzung said weekly Friday tours of the new school building will be offered to the public, starting at 8:15 a.m. Jan. 13. School officials welcomed 400 parents and students who came to tour the new school the night before the ribbon cutting.
"Does that not show you community support," asked Manassas Public Schools Superintendent Dr. Catherine Magouyrk. "On a cold night, in the middle of the holidays, and they stopped everything to be here with us at Baldwin."
When speeches concluded, officials grabbed an oversized pair of scissors to slice through a red ribbon.
"Cut it! Cut it! Cut it!" the children shouted.
The $37.8 million school is about half the size of its neighbor Osbourn High School. The building is smaller than nearby Mayfield Intermediate and is larger than Dean Elementary, the city's largest elementary school.
Elementary and intermediate students at Baldwin will share some spaces, including the gym and media center. Each school will have its respective dining spaces served by one cafeteria.
Demolition on the old Baldwin Elementary School is expected to begin Feb. 15. The process will take about a month, to include asbestos abatement.
Post Your Email Notices, Press Releases, Event Fliers, and Photos
Subscribe to the weekday Breakfast Links email FREE!
Get
updates straight to your inbox.