VRE expansion to Haymarket, Gainesville dead; Railroad to relocate Broad Run station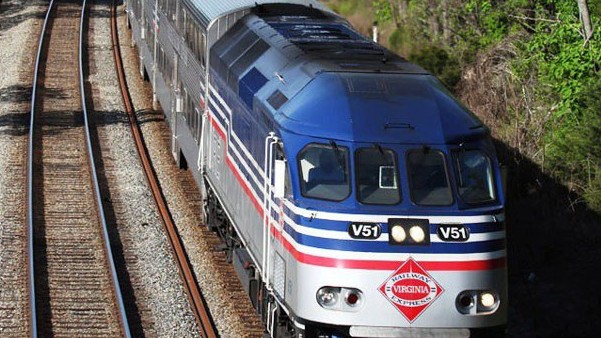 The proposal to extend Virginia Railway Express to Haymarket and Gainesville is dead.
The Virginia Railway Express Operations Board on Friday will vote to relocate the Broad Run station from Manassas Regional Airport about a mile east, near the intersection of Route 28 and Godwin Drive, according to multiple sources familiar with the project.
This is the recommendation put forth by the Operations Board by the Gainesville-Haymarket Extension study team that has spent the last 18 months examining the option of expanding VRE service 11 miles west of Manassas.
Relocating the station will allow VRE to expand a storage yard at the Manassas Airport, and that will allow Virginia's only commuter railroad to expand the number of daily trains on its Manassas line from 16 to 22 per day. The additional trains are expected to generate 5,100 more passenger trips by 2040, whereas extending the rail line to Haymarket would have generated 1,110 in the same timeframe at the cost of as much as $660 million.
The extension to Haymarket would have required the railroad pay for the construction of at least one new set of tracks along Norfolk-Southern's B-line, which branches off in Manassas at Wellington Road and Prince William Street. VRE trains would not have been allowed to use the existing freight line.
The findings of the first phase of the Gainesville-Haymarket Expansion study were presented last week, which showed the cost of the extension outweighing the benefits. Becuase of that fact, VRE officials were skeptical about winning federal dollars to build the extension, and that would have left VRE going hat-in-hand to state and local sources of funding to build and maintain the expanded rail line.
VRE plans to add three of 14 new coaches to the Manassas line in 2018 to expand one of the trains on the line. The railroad maintains the Broad Run yard, where locomotives and railcars can be stored, must be expanded for the service to grow.
There is the talk of adding a midday shuttle train between Manassas and Alexandria that would, for the first time, provide bi-directional service during the day, allowing passengers to use the service operating similar to a Metro train.
Post Your Email Notices, Press Releases, Event Fliers, and Photos
Subscribe to the weekday Breakfast Links email FREE!
Get
updates straight to your inbox.
Readers also enjoyed...
A word from our sponsors...