SERVE in Manassas needs teen volunteers for book fair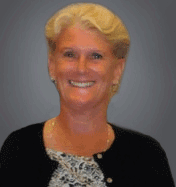 Good morning Prince William – SERVE in Manassas has a great project for teen volunteers age 16+ on Monday December 19th. They are holding a book fair at the Barnes and Noble store in Manassas and volunteers are needed to read to the children and help with crafts in the store for an hour or 2. Please call Navara at (571) 748-2536 to learn more.
· Serving our Willing Warriors is looking for volunteers to help with projects at their Warrior Retreat at Bull Run. The opportunities include helping prepare the house on Wednesday mornings for new guests, assisting at community events as an ambassador, joining the garden team or working special events such as the Annual Monte Carlo Night in February. Please email them at: volunteer@willingwarriors.org to learn more.
· ACTS in Dumfries is looking for an admin volunteer in their Human Resources office. You must be over 18 yrs. old. Please email Jane at: janderson@actspwc.us to learn more.
· The Aubergine Thrift Shop benefitting the Novant Health UVA Health System has an urgent need for volunteers to help at their shop in Old Town Manassas. Duties include sort donations, hang clothing, arrange displays assist customers and work the cash register. Volunteers must be at least 18 yrs. old and commit to 1-3 hours per week as well as successfully complete a background checks. It's a fun job in a great location. Please visit their website for more info at: novanthealthuva.org.
· House of Mercy has an urgent need for volunteers in the Donation Center. Duties include sorting, labeling and hanging. It's a great family project and teens are most welcome. Please complete a volunteer application on their website at:houseofmercyva.org
· Chapel of His Glory Immigration Ministry is looking for a volunteer Paralegal/Legal Assistant to help pro bono lawyers working with immigrant families who entered the US legally and need assistance to renew/retain their legal status. Please email Pastor Herbert at: treasuredglory@gmail.com for more info.
· The Retired and Senior Volunteer Program is looking for volunteer's age 55+ to transport veterans to their doctors' appointments and perhaps stop by the pharmacy to fill a new prescription. It's a great way to say thank you for their service. Please call Jan at (571) 292-5307 for more info.
· Bright Care Center in Manassas provides social and medical services to adults with disabilities. Volunteers are needed daily to pick up the noon lunch meal from Caton Merchant House for the participants. Volunteers are also needed for activities such as crafts, puzzles, music and jewelry making. This is a great job for teens age 16+. Please call Nyome at (703) 330-5836 to learn more.
· Saved Hands Foundation is looking for volunteers to teach Microsoft Office to adults either in the evenings or daytime. They are also looking for a grant writer, administrated support and a marketing director. Come be part of the team offering skill building to disadvantaged adults. Please email info@savedhandsfoundation.org to learn more.
· The Hilda Barg Homeless Prevention Center is looking for volunteers to help at the front desk on weekdays. Tasks include welcoming guests, answering the phone or assist residents and staff with admin projects. Volunteers must be 18 yrs. +. Please call Paola at (571) 748-2674 for more info.
· Prince William Area Free Clinic is looking for volunteer Pharmacists on Tuesday evenings from 3-7pm at their Woodbridge clinic. Please fill out an application at: pwafc.org/our-team.
· If you are looking for other opportunities, please don't forget to call my wonderful team at Volunteer Prince William. Jan can help you with the Retired and Senior Volunteer (RSVP) opportunities at (703) 369-5292 ext. 1, Shelley can help with any individual or group project and send you weekly updates if you'd like. Shelley is at (703) 369-5292 ext. 0, and Bonnie can help you with opportunities available in Disaster Preparedness at (703) 369-5292 ext. 3. Please visit our newly re-vamped website at www.volunteerprincewilliam.org. Thanks so much for all you do in our community.
Call to Action is a column written by Volunteer Prince William Director Mary Foley.
Post Your Email Notices, Press Releases, Event Fliers, and Photos
Subscribe to the weekday Breakfast Links email FREE!
Get
updates straight to your inbox.