Claudia King Smith Lynn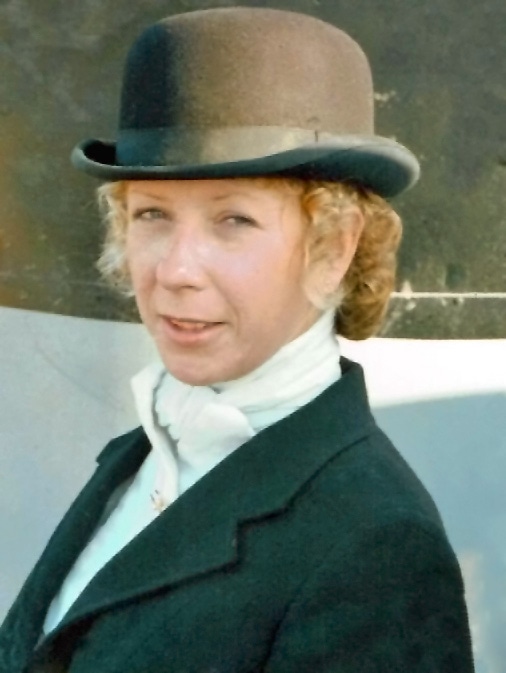 Claudia King Smith Lynn was born in Richmond, Virginia, the daughter of Corrine King and James Turner Smith.
After her father's death the family moved to Davis Island, Florida, where she attended St, Andrew School and the Ringley Museum School of Art in Sarasota, Fla.
While living in Alexandria, she attended the Corcoran School of Art in Washington, D.C. Her medium was oil, and she became known for her horse and animal portraits.
As a young girl in Florida, she became an accomplished equestrian, and later fox hunter, keeping her horse at the stables near Gunston Hall and riding with the Pohick and Bull Run Hunts. Fishing was another pastime, and she enjoyed both salt and fresh water fishing, tying her own flies. That is how she met and married her husband Andrew Carl Lynn of Occoquan, who owned and operated a fishing and hunting store there.
They were a match made in heaven, enjoying so many things in common. Not only fishing and hunting, but skiing, motorcycles, golfing and fox hunting with the Keswick Hunt, after moving to Devon Lake in Keswick.
Claudia loved gardening flowers and vegetables, even invented and patented a tool to make gardening easier. She enjoyed her membership in the Keswick Garden Club, and like her mother and sisters, was a member of the Daughters of the American Revolution, John Alexander Chapter and the Seventeenth Century Dames, Jamestown Chapter.
She is survived by her husband Andrew, sisters Caroline Smith Stringer and her husband Lawrence Hartzler, Nan Hollinsworth of Lynchburg, and Calhoun Anderson, husband of her late sister Sue Anderson of Pawleys Island, South Carolina, and several nieces and nephews. Services will be held 11AM Tuesday, November 22, 2016 at Grace Episcopal Church, Keswick, Virginia
In lieu of flowers Claudia would like contributions be made to Focus Ultrasound Foundation, 1230 Cedars Ct, #206, Charlottesville, Va 22903 or to CASPCA, 3355 Berkmar Dr, Charlottesville, VA 22901