Clinton wins Beville Middle School: Students hold mock election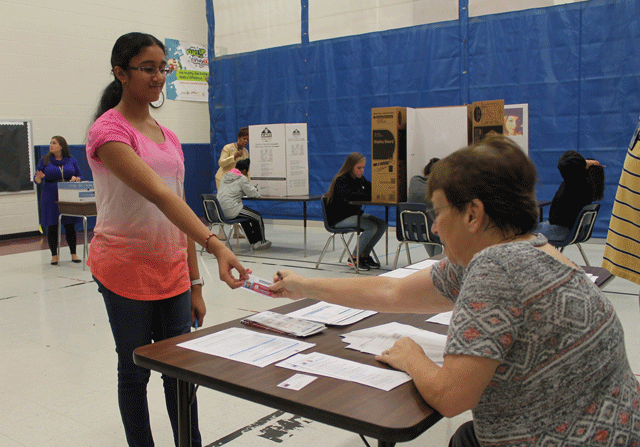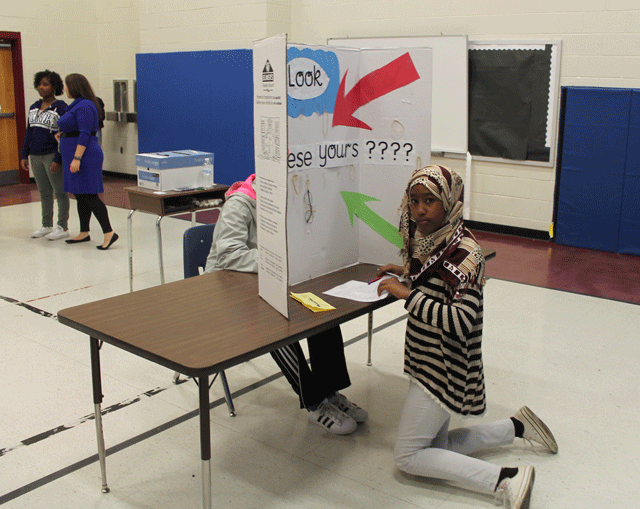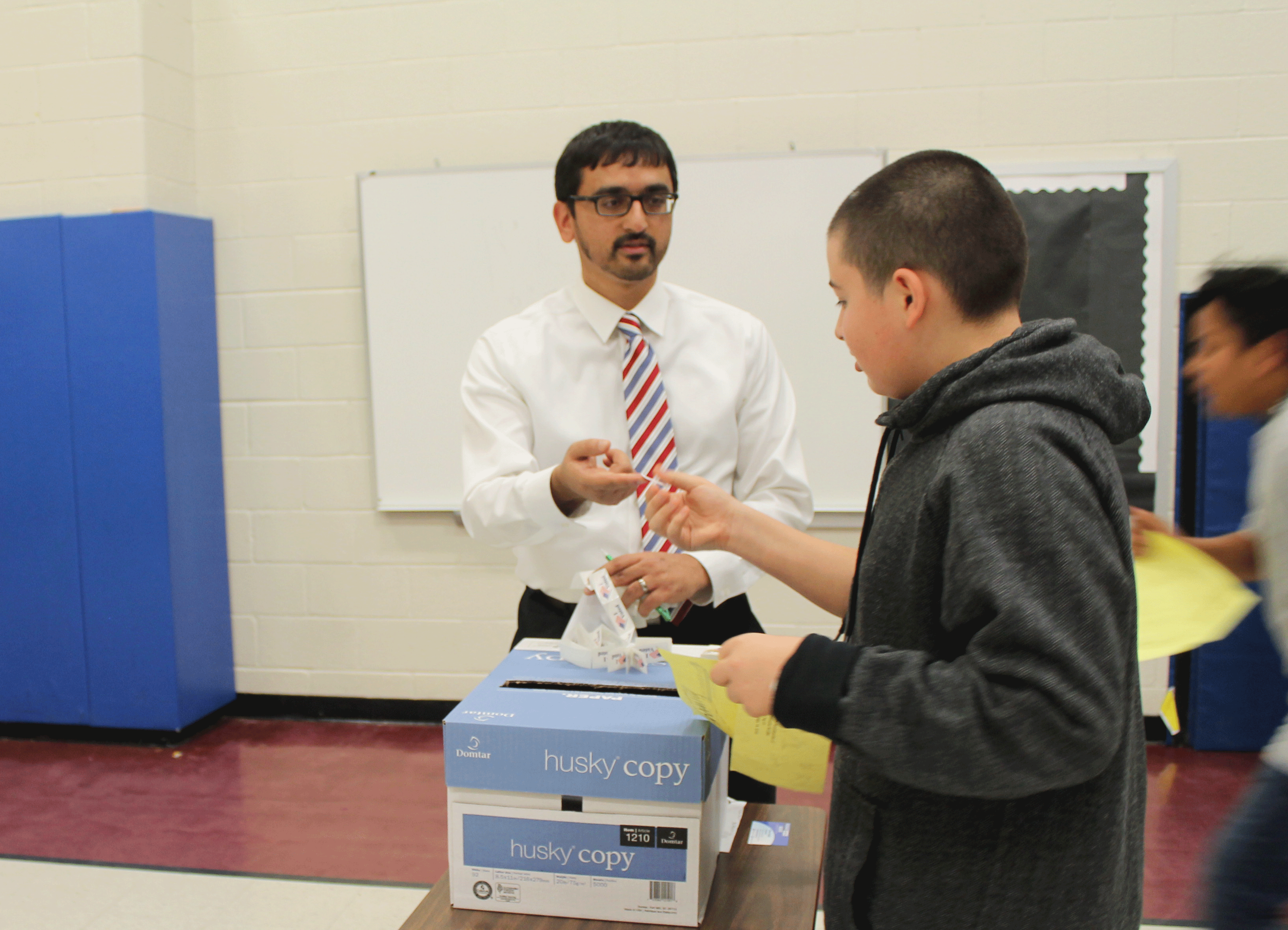 DALE CITY, Va. — They stood outside the gym chattering, excited, waiting — some not so patiently — to cast their vote for the next U.S. President.
"Stop! I did not call you in here yet," shouted Tiffany Graczyk, a history and civics teacher at Beville Middle School in Dale City, who worked to keep order at the polling place while telling two anxious students to get back into a long line outside formed in a hallway outside the gym.
Graczyk on November 3 was serving as a poll worker in the school's mock election, allowing voting students 12 and 14-years-old to place their ballots into a box and then giving each an "I voted" sticker. Many of those stickers wound up on voters' faces.
"I won't be able to vote for president, for real, until I'm 21-years-old, so this is my chance to be heard," said 13-year-old AJ Royall.
The students and teachers participating in Beville Middle School's mock election took it seriously. Once voters entered the polling place, they stood in a line until called to a table staffed by volunteers from the Prince William County Leauge of Women Voters, where each was asked for voter ID.
A card given to each student at the begging of the year with the student's phone number, or the "lunch number" were accepted as valid forms of ID. Poll workers checked their names against a list of student voters, and then each voter was sent to a booth to fill out an individual ballot to include all four candidates for president: Clinton, Trump, Gary Johnson, of the Libertarian Party, and Jill Stein, of the Green Party.
Also on the students' ballot: The same two constitutional amendment questions adults will see when they go to the polls on Tuesday, and the name Gerald E. "Gerry" Connolly, who is running unopposed, seeking his 5th term in Congress representing Prince William and Fairfax counties.
"I didn't like that we had only one option for Congress," said Sarah-Myra Nzeutcheb, 13. "I hoped to see more options."
Beville Middle School instructors Graczyk, Jim McGovern, and Atif Qarni, who last year ran for Virginia State Senate in Prince William County, worked together since the beginning of the school year to pull off the mock election. The teachers rearranged their governmental teaching unit that explains about the election process and the Electoral College and moved it from the end of the year to the beginning so students could understand what is happening on Election Day November 8.
"We want our students to be educated about the process, we show them TV campaign coverage, like CNN vs. Fox News and we show them campaign ads on TV, and we show them campaign mailers," said Qarni. "We want them to experience the election as if they were voting in it."
Graczyk counted the more than 400 ballots during 7th period, and an announcement declaring the winner of the vote was made before students left school for the day.
Hillary Clinton won the day at Beville with 242 votes, while Donald Trump won 32 votes. The remainder of the votes were split between Johnson and Stein.
All schools in Prince William County will be closed on November 8, as many are used for polling places.
Post Your Email Notices, Press Releases, Event Fliers, and Photos
The FREE email packed with local news
The FREE email packed with local news
The FREE email packed with local news
Sign Up