Potomac River Cleanup at Leesylvania State Park needs volunteers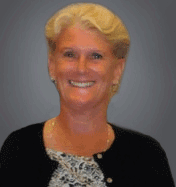 Good morning Prince William – Happy Halloween! Historic Manassas is looking for volunteers to help with their Haunted Happenings event on Saturday, October 29th from 9am-12noon. Duties include helping with fun games for the children in costume. You don't want to miss the fun- please email Erin@historicmanassasinc.org to learn more.
· SERVE is looking for youth groups to distribute flyers in their neighborhood about collecting TP when they trick or treat- yep you got it everybody could use a little extra TP especially families in need. Call Navara at 571-748-2536 to learn more.
· The Retired and senior Volunteer Program is looking for volunteers age 55+ to present the Safe at Home curriculum to 4th-grade students. Come be part of the team to teach cute kids critical life skills while they are home alone. Please call Jan at (571) 292-5307 for more info.
· The Potomac River Cleanup at Leesylvania State Park needs volunteers on Saturday, November 12th at 11 am. Be sure to wear bug spray, closed toed shoes, old clothes, and sunscreen for this super fun get-a-little -dirty job. You'll know immediately how much impact you have on our precious resources! Please call (703) 583-6904 to register.
· Bright Care Center in Manassas provides social and medical services to adults with disabilities. Volunteers are needed daily to pick up the noon lunch meal from Caton Merchant House for the participants. Volunteers are also needed for activities such as crafts, puzzles, music and jewelry making. This is a great job for teens age 16+. Please call Nyome at (703) 330-5836 to learn more.
· The Soroptimist Club of Manassas invites young women age 14-17 to nominate themselves for their Violet Richardson Award Program. This program celebrates volunteer service to better our community. Please email jamilah.dalton@gmail.com to learn more.
· The SPCA is teaming up with ACTS to provide healthy and safe food alternatives for pets at Thanksgiving. They are collecting pet food that will be distributed to the Operation Turkey families. Volunteers are needed to fill the bags of pet food by November 15th. This is the perfect job for scouts and youth groups. Go to www.pwspca.org for more info on the Thanksgiving pet food drive.
· Saved Hands Foundation is looking for volunteers to teach Microsoft Office to adults either in the evenings or daytime. They are also looking for a grant writer, administrated support and a marketing director. Be part of the team offering skill building to disadvantaged adults. Please email info@savedhandsfoundation.org to learn more.
· The Hilda Barg Homeless Prevention Center is looking for volunteers to help at the front desk on weekdays. Tasks include welcoming guests, answering the phone or assist residents and staff with admin projects. Volunteers must be 18 yrs. +. Please call Paola at (571) 748-2674 for more info.
· Prince William Area Free Clinic is looking for volunteer Pharmacists on Tuesday evenings from 3-7pm at their Woodbridge clinic. Please fill out an application at: pwafc.org/our-team.
· Operation Turkey is right around the corner! This is great opportunity to help those in need with all the fixings for a Thanksgiving meal. The special basics we all love include green beans, sweet potatoes, boxed pie crust, corn, biscuit mix, stuffing, box muffins, pumpkin pie mix, mashed potatoes, gravy packets or jars and of course cranberry sauce. Donations can be made to both ACTS in Dumfries and SERVE in Manassas.
· The Manassas Christmas Parade is in need of volunteer marshals! Also, there are several levels of sponsorship available. This year's theme is Believe. Visit www.gmchristmasparade.org for more information or contact Nora at: nora@greenteaminc.com.
· The Greater Washington Heart Walk takes place on November 5th on the National Mall. Help fight heart disease and stroke. Go to www.greaterwashingtonheartwalk.org for information and to register as a walker or volunteer.
· If you are looking for other opportunities, please don't forget to call my wonderful team at Volunteer Prince William. Jan can help you with the Retired and Senior Volunteer (RSVP) opportunities at (703) 369-5292 ext. 1, Shelley can help with any individual or group project and send you weekly updates if you'd like. Shelley is at (703) 369-5292 ext. 0, and Bonnie can help you with opportunities available in Disaster Preparedness at (703) 369-5292 ext. 3. Please visit our newly re-vamped website at www.volunteerprincewilliam.org. Thanks so much for all you do in our community.
Call to Action is a column written by Volunteer Prince William Director Mary Foley.
Post Your Email Notices, Press Releases, Event Fliers, and Photos
Subscribe to the weekday Breakfast Links email FREE!
Get
updates straight to your inbox.