Mark your calendars for the annual Boo Ball!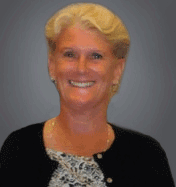 Good morning Prince William – mark your calendars for the Annual Boo Ball to support over 5,500 children in our Un Trim A Tree Holiday Gift program on Saturday, October 22nd, 6:30-12pm. This fun event is a partnership with Volunteer Prince William and the Manassas Moose Lodge. Dinner, dancing, and specialty drink for just $35. Please purchase your tickets online at: volunteerprincewilliam.org- it's about a kid and a toy- Help us make dreams come true!
· The Retired and Senior Volunteer Program needs volunteers age 55+ to drive veterans and their spouses to medical appointments. This very special volunteer job also affords the volunteer an additional insurance coverage and a mile stipend. It's a win-win all the way around. Please call Jan at (703) 369-5292 ext. 1 to learn more.
· Historic Manassas needs volunteers on Saturday, October 1st for their Annual Fall Jubilee event. Jobs include manning the beer garden from 10-2 or 2-4pm, pumpkin patch volunteers at the same period, check in at the community stage from 10-1pm or 1-5pm or check in the pumpkin pie contestants from 12-2pm. All super fun jobs – please email Erin at erin@historicmanassasinc.org for more info.
· House of Mercy needs volunteers on Saturday, October 1st for their Campaign to End Hunger event. It's just 2-hour shifts from 8am-4pm. Volunteers need to be able to lift 50# bags! All for a great cause. Please sign up at: signupgenius.com/go/20f044cada629abfb6-2016. Email Ann at: help@houseofmercyva.org for more info.
· Embrace Treatment Foster Care has an urgent need for foster families to help children that have been removed from their homes. These kids just need a stable and loving environment. Please call Gretchen at (540) 613-5120 to learn more.
· Piedmont TOPSoccer needs volunteers to work one on one with children with disabilities at their practice sessions on Saturdays through November 5th. Smaller kids go 10am-11am, and the older kids practice 11am-12 noon. No soccer skills needed! They meet at the Vint Hill gym. Please contact Beth at: piedmonttopsoccer@comcast.net to learn more.
· Cheers to the Bull Run Street Rods Club for collecting toys at their car show on Saturday, October 22nd from 4pm-8pm. Bring a toy and come see cool cars and David from Swirlee's will give you a small cone for the toy donation! The cars will assemble in the Burger King parking lot on Rt 28 by the Manassas Airport.
· Covenant Presbyterian Church, Woodbridge presents Griefshare beginning Thursday nights starting September 29th. This support group brings help and encouragement after the death of a loved one. Contact Helen at 703-408-2064 or via email at: timhelen66@hotmail.com.
· Saved Hands Foundation, a nonprofit helping people learn and enhance work skills has the need for the following volunteers: Grant Writer, Executive Administrative Assistant, and Marketing Director. For position descriptions and more information, please contact Pamela at info@savedhandsfoundation.org and be sure to visit them at www.savedhandfoundation.org.
· Mark your calendars for Saturday, October 29th to volunteer with the Boy Scouts for a super fun event at Camp William B. Snyder in Haymarket. Volunteers will be asked to pretend they are survivors and victims of an airplane crash and a school bus crash so the Scouts can practice their first aid skills. This is the ultimate get dirty, act out and even sacrifice your old clothes if you let the kids cut your pants or shirts to expose the pretend injury. Don't worry- these kids are well trained! And you'll be part of a huge volunteer effort. The weather promises to be nice to afford the kids the opportunity for additional skill building. Please register for this event at: volunteerprincewilliam.org, click volunteer and look under Boy Scouts of America. Teen volunteers need be age 15+, 14 or less must be accompanied by an adult and must turn 12 yrs. old by October 1st. You don't want to miss this!
· ACTS needs your help in their food pantry in Dumfries. Shifts are Mondays and Thursdays 9-11:30 am and 1-3pm; Tuesdays: 1-3:30 and 5-6:30; Fridays: 9-11:30 am. You will need to complete a volunteer application at www.actspwc.org. Don't forget: IWALK for ACTS is Saturday, October 1st at Potomac Town Center at 9 am. Pull together your family, friends, colleagues and people you'd like to know and come out to support families in need. Registration is $20/individual, $15/team members or $50/family. Please register at:iwalkforacts.com
· Walk to end Alzheimer's is coming up on October 15 in Manassas at the Harris Pavilion – visit their website for details on walking and volunteering! Volunteers are especially needed for event set-up, advocacy, finish line brigade and route monitoring. This promises to be a super fun day. www.alzheimersassociationnca.volunteerlocal.com.
· Project Mend a House has several things coming up: October 8 & 15 are Community service days for a neighbor in need. There is something for everyone who wants to assist! Contact Mr. Abshire at 571-222-5339. There will be free group fitness classes aimed at fall prevention for seniors three times per week for 10 weeks starting September 26th on Mondays, Wednesdays, and Fridays from 1:00 to 2 pm at the Woodbridge Senior Center on Church Hill Dr. Please visit www.pmah.org to catch up on many additional activities!
· The Prudential Spirit of Community Awards Program recognizes outstanding young people in grades 5-12 for their great volunteer service to the community. Teens will be judged by their initiative, effort, impact and personal growth. Nominations due by November 8th at their website: spirit.prudential.com.
· If you are looking for other opportunities, please don't forget to call my wonderful team at Volunteer Prince William. Jan can help you with the Retired and Senior Volunteer (RSVP) opportunities at (703) 369-5292 ext. 1, Shelley can help with any individual or group project and send you weekly updates if you'd like. Shelley is at (703) 369-5292 ext. 0, and Bonnie can help you with opportunities available in Disaster Preparedness at (703) 369-5292 ext. 3. Please visit our newly re-vamped website at www.volunteerprincewilliam.org. Thanks so much for all you do in our community.
The Call to Action is a column written by Volunteer Prince William Director Mary Foley.
Post Your Email Notices, Press Releases, Event Fliers, and Photos
Subscribe to the weekday Breakfast Links email FREE!
Get
updates straight to your inbox.