Manassas Façade, Landscape grants encourage business owners to reinvest in properties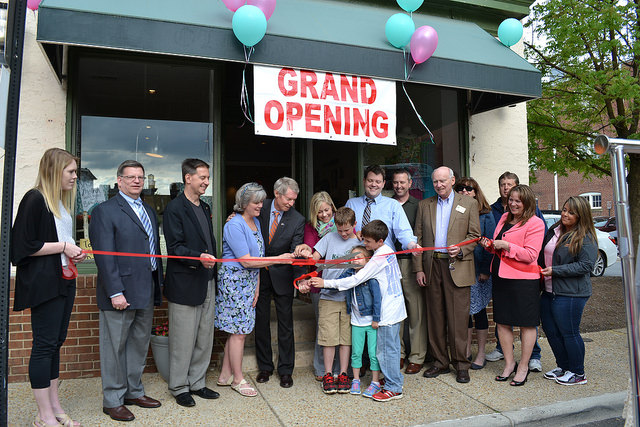 With its historic heart and modern beat, Manassas has a charm all its own.  
It is a place where Fortune 500 companies and small entrepreneurial businesses alike, can thrive and grow.   There is an authenticity that allures those searching for a place to call home, a place to establish roots and positively contribute to the fabric of what makes Manassas so special.  
Manassas has become "the place to be."  It would be easy to sit back and bask in the glow of this success but the City realizes that it cannot rest its economic future based solely on market factors.  It must make the retention and expansion of its existing business community a priority; they are the lifeblood of Manassas. 
For many years the City has strategically used its business incentives program to both encourage the expansion of existing businesses as well as attract new companies.   Tax deferrals, abatements and other offsets have been used as a way to encourage job creation and capital investment by the private sector.   These programs have been targeted mostly at expansion and new investment with companies needing to add employees, build or lease additional space and purchase new equipment.  For those businesses that wanted to make investments in cosmetic repairs to their buildings or beautify their properties with enhanced landscaping, the City had nothing to offer.
As part of City Council's strategic initiatives to enhance economic opportunity and a sense of place, two new incentive programs have been created as part of the FY2017 Budget.  The new programs allow the City to support its existing business community and to show them the appreciation held for their role in making Manassas special.  
With the adoption of the budget, City Council approved expanding its incentives to include two pilot incentive programs; a Façade Improvement Grant Program and a Landscape Improvement Grant Program.  These incentives will assist with the exterior renovations and landscaping of existing commercial or industrial properties and require no expansion.  
The new initiatives are designed to encourage business owners to reinvest in properties throughout the City and serve as a redevelopment tool intended to bring new life to older structures.  Each pilot program has been allocated $50,000 and property owners must agree to invest $2 for every $1 the City invests.
Attractive building facades and landscapes can have a significant effect on the value and marketability of surrounding areas, and drive up foot traffic as a result.  In addition to achieving the City's goals of supporting local businesses and improving the appearance of the community, similar programs in other localities have resulted in increased property values and spurred adjacent property owners to make similar investments regardless of whether or not grant funding is involved.  Rising property values and successful businesses provide a return on investment to the City through enhanced tax revenues.
The City's incentive package is tailored to meet the individual needs of the applicant, based upon specific criteria.  For additional information on the program please go to www.manassascity.org/incentives or contact the City's Economic Development Department at 703-257-8881.
Post Your Email Notices, Press Releases, Event Fliers, and Photos
The FREE email packed with local news
The FREE email packed with local news
The FREE email packed with local news
Sign Up