What's the secret to Bottle Stop Wine Bar's success in Occoquan?

My kids have always been entrepreneurs-in-training.
Case in point: one sunny spring day in 2007, my daughters decided to set up a lemonade stand in the front yard. Well, after about an hour, my youngest daughter, Olivia, came running into the house screaming at the top of her lungs in that ridiculously high pitch that only a 6-year-old can make.
"Daddy! Daddy! Daaaaaaddy!" she yelled. "I NEED COFFEE NOW!!!!" For a brief moment I became concerned that my daughter was taking this work-thing a bit too seriously and already had the coffee-break jitters.
Then I noticed the dollar bill in her hand.
"What's that?" I asked.
Nearly breathless, Olivia explained, "This man came by and ordered coffee and paid me a dollar."
"Olivia, you have a lemonade stand," I reasoned (big mistake – never try to reason with a six year old).
Olivia put her hands on her hips and rolled her eyes at her slow-to-catch-on dad, "But DADDY, coffee is what he WANTED!"
We hurriedly made the nice man a cup of coffee, and my daughters sold a few glasses of lemonade that day.
The following Saturday morning my kids decided to ditch the lemonade and set up a coffee and donut stand instead. It worked! They made roughly $150 which they donated to a local homeless shelter.
Olivia learned a valuable business lesson – listen and learn from your customers if you want to grow.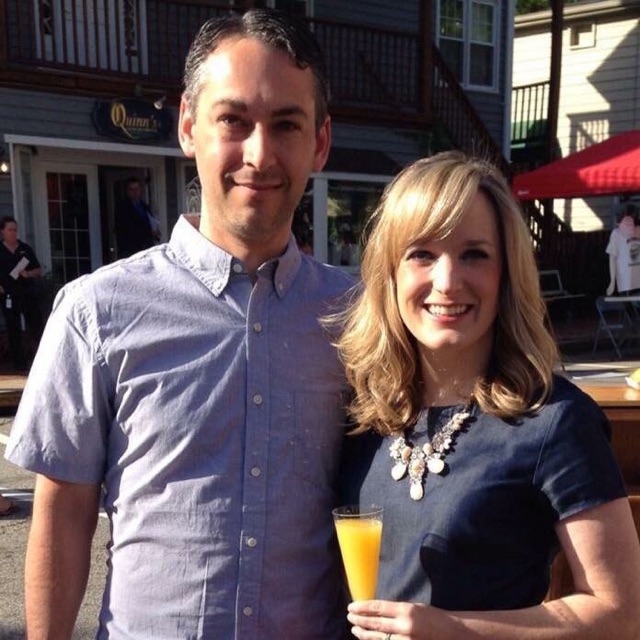 Kim and Emil Wigode, owners of Bottle Stop Wine Bar in Occoquan have taken this same approach to listening and learning to their customers over the past five years. It has been amazing to watch them make incremental improvements to their business fueled by input from their customer base.
Originally called Olde Dominion Wine Shoppe, the Wigodes sold wine made in Virginia from a small storefront. Business was good, but their growing customer base asked them to expand their selection to include non-Virginia wines.
They did, and business continued to grow so much that they needed to move into a larger space… and they haven't stopped listening and learning from their customers since then.
The larger space allowed them to build a small commercial kitchen and offer wines by the glass. The Wine Bar concept led to demand from customers for more on-site seating, and additional food options to pair with their wine had them looking to grow further.
They expanded a second time while reducing their retail area to allow guests to enjoy creative small-plate dishes to pair with their wine (their Devilish Duo deviled eggs are amazing).
The wine by the glass program was such a hit that they expanded to offer craft beer, craft whiskey, and scotch as well.
Their newest addition is in answer to customers who would love a glass of a higher-end wine without having to purchase the whole bottle. Their state-of-the-art Wine Preservation System allows bottled wine to be kept fresh so customers may enjoy an even larger selection of wines by-the-glass.
From great business owners like Kim and Emil to budding entrepreneurs like my daughter Olivia, listening and learning to what customers want is a vital key to success for no matter what your business size.
Know a local business that does a great job listening and learning from their customers? Introduce us and I'd love to feature a story about them!
"Business Beat" is a sponsored column written by One Degree Capital CEO and President Rod Loges. His column examines ideas and best practices that help local businesses succeed.
Post Your Email Notices, Press Releases, Event Fliers, and Photos
Subscribe to the weekday Breakfast Links email FREE!
Get
updates straight to your inbox.