Celebrate the 4th of July with the City of Manassas Park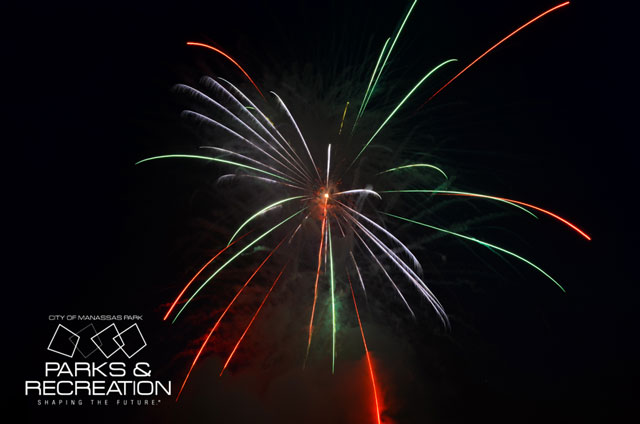 There are few things that go together better than celebrating July 4th and watching the fireworks display at the Signal Hill Park.
The City of Manassas Park truly offers one of the best fireworks displays in the area.
You know what they say, the early bird gets the worm and in this case, the early bird gets the best seat for viewing the amazing fireworks show! So plan to arrive early, and take the shuttle so you don't have to worry about parking.
Handicapped only parking will be available on-site at the Signal Bay Water Park for just $5.00 per spot. The handicapped only parking lot will be open after 5 p.m. There is also limited general parking across the street from the entrance to Signal Hill Park. It only costs $5 per spot, and will be available after 5 p.m.
Once the parking area across the street is full, there will be free shuttle buses from City Hall and from VRE directly to Signal Bay Water Park. Those shuttles will begin at 6 p.m.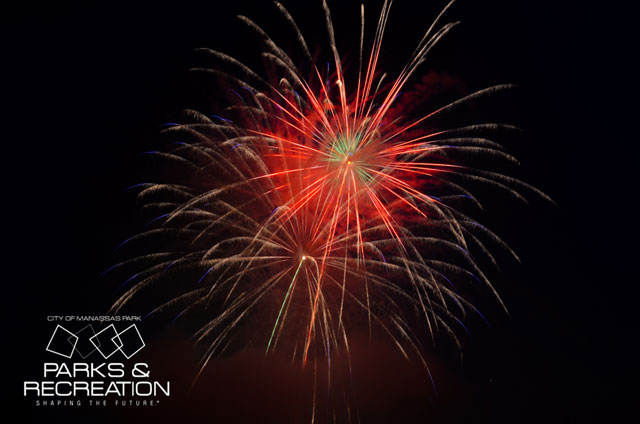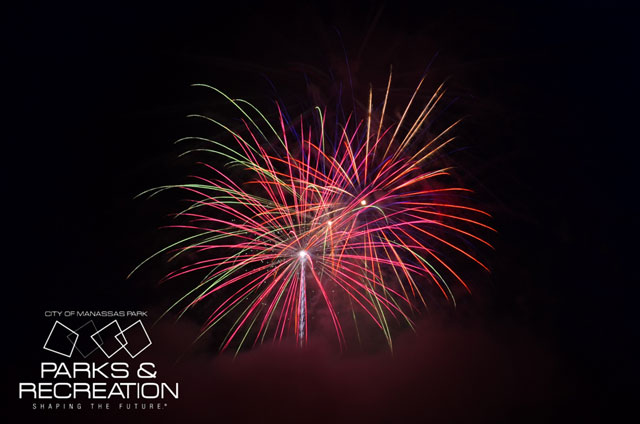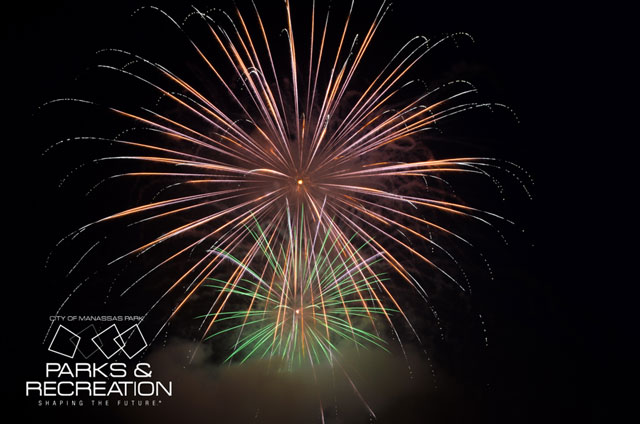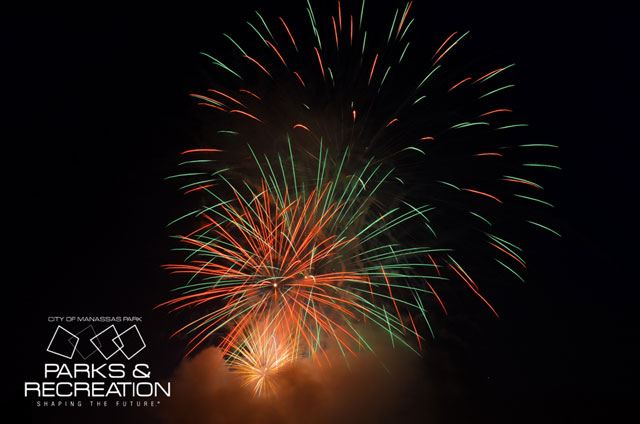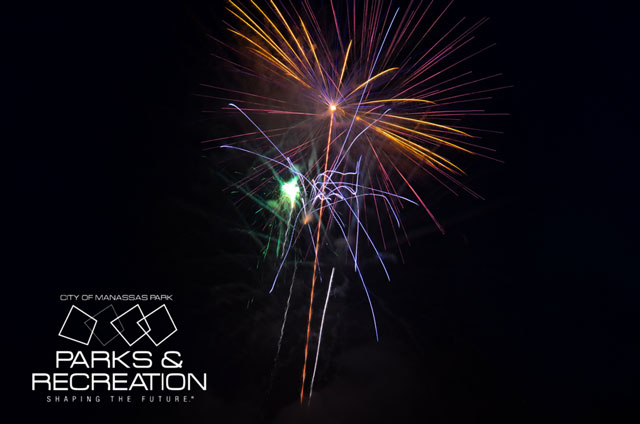 To ensure that this popular event is safe for the whole the family, MPCC staff will be conducting bag checks as you arrive. Alcohol, glass containers, and outside fireworks (including sparklers) are not permitted inside the park – so please leave those items at home!
The fireworks display begins as soon as it gets dark, so that the dark sky can be the backdrop to the stunning, colorful and sometimes loud, fireworks display. Pack a picnic basket, bring a blanket, lawn chairs, and prepare to view the best July 4th fireworks celebration at the Signal Hill Park!
Signal Hill Park is located at 9300 Signal View Drive in Manassas Park, VA. Maintained by the City of Manassas Park Department of Parks and Recreation the park features one softball field, four multi-use fields, Signal Hill Pavilion, a playground, a tennis court, basketball courts, walking paths, and pond area.
Signal Hill Park is also home to Signal Bay Water Park a 27,000 sqft aquatic facility featuring a zero depth entry leisure pool with water cannons, slides, and lazy river. For more information regarding  Signal Hill Park or Signal Bay Water Park please visit ManassasParkCommunityCenter.com or call at 703-335-8872.
This promoted post was written by Maria Bosack for the Manassas Park Community Center. 
Post Your Email Notices, Press Releases, Event Fliers, and Photos
The FREE email packed with local news
The FREE email packed with local news
The FREE email packed with local news
Sign Up