How does Stafford honor its Business of the Year? In front of its new indoor pool and sports facility.
Access Eye Center is Stafford County's Business of the Year.
Ophthalmologist Arash Mansouri and his wife Michele took home the annual business appreciation award given by Stafford County's Department of Economic Development.
"This is the American Dream," Michele Manouri, originally from Southern West Virginia. "My husband, an Iranian immigrant and me a small town girl."
The two purchased the business in Falmouth in 1999, located inside an old fire station. Today the building on Route 1 is adorned with unique murals that make it stand out other cookie-cutter shopper centers located along the highway.
The Mansouri's also have Access Eye Centers in North Stafford, and in King George and Spotsylvania counties.
The award was presented during Stafford County's annual business appreciation ceremony. The new Jeff Rouse Indoor Swim and Sport Center served as the backdrop for the catered ceremony. The center, named after Stafford County Olympian Jeff Rouse, boasts one of eight Olympic-sized swimming pools in Virginia, as well as 11 turf fields outside the building.
The 2016 Cornerstone Business Award winner is Earl's Hardware in Falmouth, formerly owned by Earl Broyles and his son, Wayne, and currently owned by Keri DeBenard.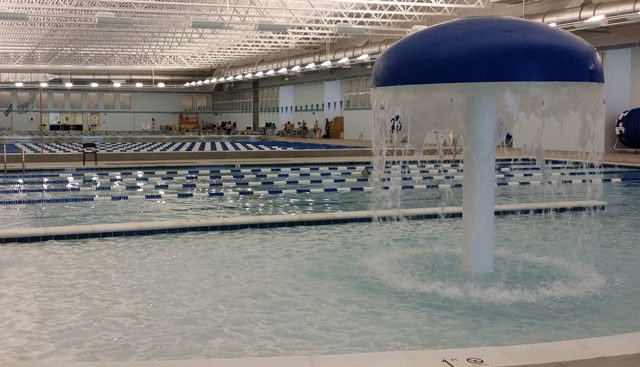 Olympian Jon Lugbill, whose face appeared on the front of Wheaties cereal boxes in 1986, was the keynote speaker for the event and touted the new center as a magnet for the growing "sports tourism" business. Thousands of parents and their children travel for hundreds of miles to attend soccer and other sporting events, said Lugbill. Soon, they'll be going and competing at Stafford's Rouse Center.
"They come for the sporting event but then they might come back to visit, or might come back on vacation, and then might come to Richmond after visiting Fredericksburg," Lugbill joked,
Lugbill works for the Richmond Sportsbackers, a group that promotes sports tourism in that region.
Post Your Email Notices, Press Releases, Event Fliers, and Photos
The FREE email packed with local news
The FREE email packed with local news
The FREE email packed with local news
Sign Up