Lost Towns: Where was Minnieville and Smoketown?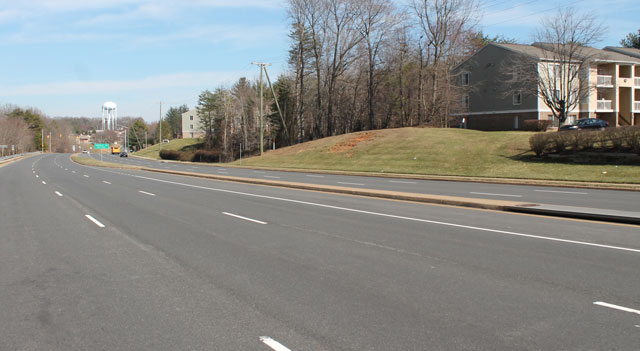 In the nearly 300 years since the first European settlement in what is now Prince William County, scores of communities have dotted the landscape.
While some are still around today, many have been lost with only a handful of reminders, such as a street name, left to inform current residents of these once thriving places. Examples of these are two of the most commonly traveled corridors in the eastern end of the county: Minnieville and Smoketown roads.
By the 1700s, a European settlement began to creep westward from the Potomac River. One of the many small communities that sprung up during this time was Minnieville which was located at the intersection of a small country crossroads, modern day Minnieville Road and Delaney Road.
Situated at a busy crossroads, this small community of Minnieville saw its fair share of traffic from soldiers during the Revolutionary and Civil Wars to smaller commercial traffic in the post-war years. About the Civil War, the area around Minnieville was settled by many Northerners who established some of the first dairy farms in Prince William County.
The village of Minnieville passed into history around the mid-20th century when this area began to be developed into what is now Woodbridge and Dale City.
Today the Lake Ridge Commuter Lot in Occoquan sits on the general location of the community of Agnewville, sometimes known as Chinntown or Smoketown. Founded by newly freed African-Americans, the town boasted a store, a restaurant, gaming hall, and homes for numerous families.
Originally named Agnewville, the area was also referred to as Chinntown, because nearly half of the families in the village had that surname. Later the area was more commonly known as Smoketown after the dense clouds of smoke that were produced by the nearby sawmills. The community began to fade during the 20th century after the main north/south highway was relocated from Telegraph road to U.S. Route 1.
Today the street signs for Smoketown Road and Minnieville Road and two Prince William County Historic Commission Road Markers are the only reminders we have of these once thriving communities.
Post Your Email Notices, Press Releases, Event Fliers, and Photos
Subscribe to the weekday Breakfast Links email FREE!
Get
updates straight to your inbox.