Are robberies at 2 Stafford gas stations linked?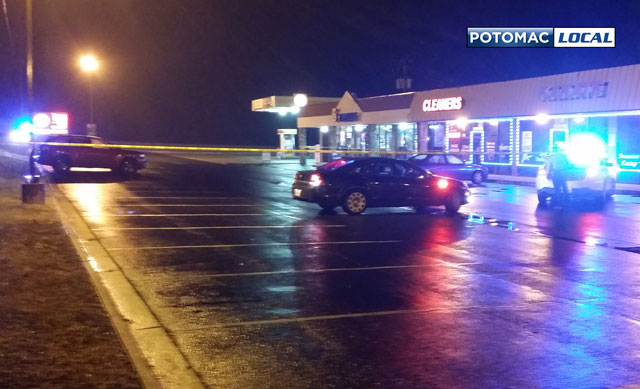 A North Stafford convenience store was robbed at gunpoint Saturday night.
Four people wearing dark clothes entered the 5 Twelve C store at 1075 Garrisonville Road, across from Mount Ararat Baptist Church, at 10 p.m. They were in the store for about two minutes before one man walked up to the counter, pulled out a shotgun, and demanded cash, said Stafford sheriff's spokesman Bill Kennedy.
Two robbers were at the front of the store while two others stood by the shop entrance posted as a lookout, said Kennedy. The robbers made off in a blue Hyundai headed east on Garrisonville Road with an undisclosed amount of cash. The robbers were wearing ski masks and appeared to have used a pump-action shotgun, said Kennedy.
No one as injured in the robbery.
Stafford deputies set up a perimeter around the robbery scene, posting deputies up and down Garrisonville Road. No arrests were made.
Stafford deputies were called to another robbery at 8:14 p.m. Sunday at an Exxon market and deli at 375 Warrenton Road in south Stafford. Three people were inside that store when "four to five" people, one of them possibly a woman, burst into the shop. One of them brandished a small pistol and demanded cash, said Kennedy.
The robbers made off with cash and an iPhone that belonged to one of three people who were inside the store at the time of the robbery. The iPhone was later recovered in the parking lot.
No one was injured in this robbery.
The robbers had their faces covered, and all were wearing dark clothes, to include pants and hooded sweatshirts. They made off in a newer model Kia or Nissan sedan.
Investigators are looking into whether or not the two cases are linked.
Post Your Email Notices, Press Releases, Event Fliers, and Photos
The FREE email packed with local news
The FREE email packed with local news
The FREE email packed with local news
Sign Up