Coal ash is solid waste under federal law and regulation, not hazardous waste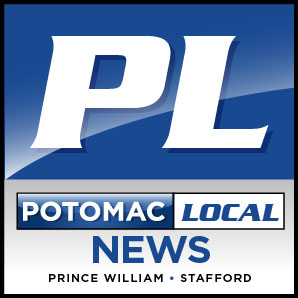 Letter to the editor
To the Editor:
You recently published a letter to the editor from the chair of the Prince William Democratic Committee regarding Dominion's request for a water permit modification for Possum Point Power Station that will enable the company to close its coal ash ponds at the facility.  
Please know that we are not in the least taken aback by people who are expressing their genuine concern for the protection of waterways and our environment — natural treasures we've inherited and are rightfully expected to protect for posterity.
For the record, there are a number of assertions that were expressed in Mr. Wiggins' letter that beg for factual clarity and context.
First of all, it needs to be pointed out that neither environmental science nor engineering has a political persuasion. They are based on science and facts.  Here are the facts about this permit application:
?Coal ash is solid waste under federal law and regulation, not hazardous waste.  Dominion did not decide this; President Obama's Environmental Protection Agency did –  in December 2014 after completing a comprehensive and exhaustive review.
?The draft permit is designed to protect water quality and to enforce water quality standards, which are designed to protect public health, the environment, and the beneficial uses of the water—fishing and boating for example. There has been a public information meeting and a public hearing already held about this permit. The Virginia Department of Environmental Quality is analyzing the public comments to decide if any changes to the draft permit are needed.
?Possum Point Power Station has been a good neighbor for decades.  In 2003, the coal units at the station were converted to natural gas to reduce air emissions and to improve regional air quality.  The plan Dominion has developed to close its ash ponds will ensure that they are closed as quickly as possible.  By contrast, ash pond closure in other states will take more than a decade, will involve countless truck trips down local roads and busy highways, and assumes substantial "beneficial reuse" of coal ash that may not materialize.  Dominion has a plan to close its coal ash ponds promptly, safely, and permanently, and in an environmentally responsible manner, as required under the Environmental Protection Agency's rules governing coal ash pond closure.
Finally, it can't be overstated: Our desire for the health and safety and protection of our environment is in lock step with the concerns that have been expressed by Mr. Wiggins and others. We are committed to closing the Possum Point ash ponds in a responsible manner consistent with a company whose ideals are rooted in environmental stewardship.
Thank you for the opportunity to share the facts about this permit application.
Pamela Faggert is the Chief Environmental Officer/ V.P. Corporate Compliance at Dominion Resources Services
Post Your Email Notices, Press Releases, Event Fliers, and Photos
The FREE email packed with local news
The FREE email packed with local news
The FREE email packed with local news
Sign Up