Dominion chose cheapest plan: Dump toxic waste into Prince William waters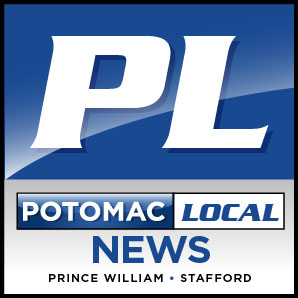 Letter to the editor 
Dominion Power has applied for a permit to discharge millions of gallons of toxic waste water into Quantico Creek, a tidal water way that flows in to the Potomac River and eventually in to the Chesapeake Bay.  
The toxic waste that Dominion is proposing to discharge comes from unlined coal ash ponds at the Possum Point power plant that are leaking in to ground water and contains fatal to life heavy metals including arsenic, chromium, lead, mercury and numerous other toxic and life killing substances.  
The Virginia Department of Environmental Quality is the state agency responsible for review and approval of Dominions application and seems inclined to approve a permit that will make Quantico Creek and the discharge area in the Potomac River unusable for recreation, fishing or any human activity for years to come due to the level of toxicity that Dominion is proposing to dump in to the creek.  
For example, in coal ash pond D the level of arsenic in the water is nearly 1,000 times the naturally occurring levels found in Quantico Creek. Remarkably, Dominion's application sets no limits on the amount of toxic and life fatal material that it could discharge in to the Creek.  
For the past 50 years Dominion has been contaminating the creek with surreptitious discharges in to the Creek, the Potomac Riverkeepers, a non-profit organization that advocates for a clean Potomac has been monitoring Dominions discharges and have found startling levels of toxic materials being discharged in to the Creek and the Potomac River.  
What Dominion is proposing will lead to centuries of a degraded water way.  
There is another way, there are viable ways to filter and clean the waste water that Dominion wants to discharge and bring the discharge to levels of toxicity that are found naturally in Quantico Creek. Dominion, however, is choosing the cheapest route: dump millions of gallons of toxic waste water in to the Creek, and just too bad for Prince William County.  
The Department of Environmental Quality (DEQ) recently had an "information session" to present an overview of the permit request. My observation of that event that was sparsely attended, due to the failure of DEQ to adequately advertise it, was that DEQ is nothing more than an arm of Dominion.  
I would like to commend Senator-elect and current Delegate Scott Surovell, Delegate Luke Torian and Delegate David Bulova for attending the session and calling in to question Dominions flawed proposal. Unfortunately, Supervisor Maureen Caddigan, whose district the proposal impacts the most, was unavailable to attend one of the most pressing issues facing the Potomac Magisterial District.
There will be a Public Hearing on Dominions proposal on Dec. 8, 2016 at 7 p.m. at DEQs Northern Regional Office, 13901 Crown Court, Woodbridge, VA 22192. If you want to stop Dominion's plan to poison Prince William County please attend and speak up.  
Formal comments are due to DEQ no later than Dec. 14, 2015, both the Potomac Riverkeepers and the Southern Environmental Law Center are working tirelessly to help save Prince William County from Dominions toxic waste attack.
Harry Wiggins is the head of the Prince William County Democratic Committee. 
Post Your Email Notices, Press Releases, Event Fliers, and Photos
The FREE email packed with local news
The FREE email packed with local news
The FREE email packed with local news
Sign Up