Bodies of 2 teens found in van at Dale City park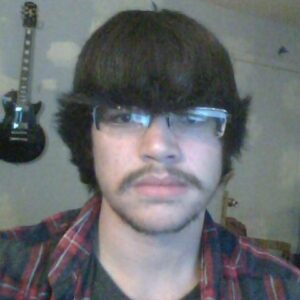 The bodies of two teenagers were found in a van at a park in Dale City. 
Here's the police report: 
On October 24th at 4:46PM, officers responded to the 4400 block of Hamilton Dr in Woodbridge (22193) near Dawson Park to investigate the deaths of two juveniles. The juveniles were identified as Indya Davis, 17, and Lyle Ferringer, 17, both of the Woodbridge area.

Earlier that day, both juveniles were reported missing to police separately by family members from their respective homes. Information obtained during the investigation led officers to the area of Hamilton Dr near Dawson Park where the juveniles were believed to be located.

While searching the area, a County Park Ranger located a mini-van belonging to the family of one of the juveniles. Upon checking the vehicle, both juveniles were observed in the back compartment of the van unresponsive and suffering from injuries.

Officers forced entry into the locked vehicle and requested medical assistance. Both juveniles were pronounced dead at the scene. Detectives are currently working in conjunction with the Medical Examiner's Office to determine their cause of death. The autopsies are tentatively scheduled for Monday, October 26th. There is no public threat or need for concern from the surrounding community as this incident does not appear to be random.

More information will be released when available. The investigation continues. 
Post Your Email Notices, Press Releases, Event Fliers, and Photos
The FREE email packed with local news
The FREE email packed with local news
The FREE email packed with local news
Sign Up