KO Distilleries opening in the City of Manassas
On Jan. 29, KO Distilleries, a new business in the City of Manassas, opened their doors for a "keel laying." This is a nautical term for the start of a ship's construction and is appropriate for this business as both owners are graduates of the Merchant Marine Academy.
Virginia Secretary of Agriculture and Forestry Todd Haymore, Mayor Harry J. Parrish II as well as other City Council members, business owners and residents were onsite to welcome this new industry to the City of Manassas. KO Distilleries, located at 10381 Central Park Drive, will manufacture, store and sell distilled spirits, including bourbon, rye whiskey, corn whiskey, gin, vodka and rum. The distillery will have a visitors center for tours, tastings, merchandise sales and special events.
Owners Bill Karlson and John O'Mara will open their doors in the spring of 2015. This is only the 19th distillery in the Commonwealth of Virginia and is on the forefront of an emerging industry trend. Historic Manassas, Inc. helped the City and KO Distilleries with the event and many members of the Prince William Chamber of Commerce welcomed the new owners as members of the Chamber.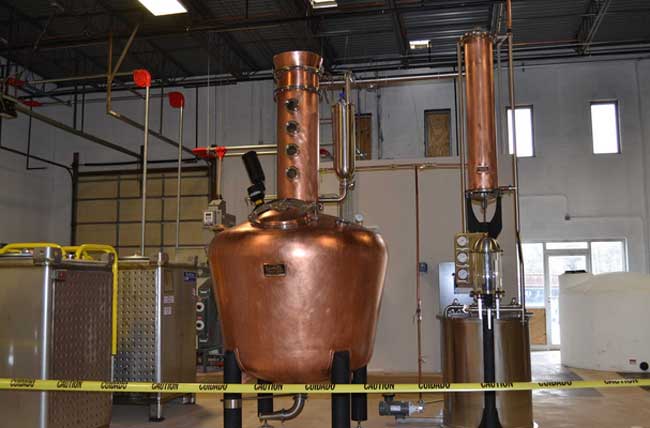 The preceding post was written by the City of Manassas. 
Post Your Email Notices, Press Releases, Event Fliers, and Photos
The FREE email packed with local news
The FREE email packed with local news
The FREE email packed with local news
Sign Up