Moser: Do We Really Need All Those Tools?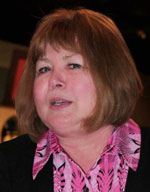 Quick: Name as many types of saws as you can in two minutes! Let me help you.
There are coping saws, hack saws and backsaws, drywall saws and fret saws. There are also crosscut saws and rip saws. Motorized saws include miter saws, sliding compound miters saws, table saws, jig saws, rotary saws, circular saws, trim saws, and band saws.
Then there are specialty saws for particular purpose like chainsaws and tile saws. There are many more that fall within these general categories, but let me ask you this: "How many saws do you own?" We own all of them!
I can do this same question with screwdrivers, (Hand-held: Phillips, flat head, Torx. square drive, and hex drive. Also powered screw guns for drywall, decks and angled for tight spaces, both electric and battery powered.) Yes, we have all those, too. Drills? Hammers? Shovels? Check, check and check!
Some people like jewelry, some like clothes. Me? I like tools. When we first started remodeling, I read that amateurs should not buy cheap tools. Doing a new job without the right tools is hard for a professional and impossible for a novice.
Faced with moving, as we continue to decide what to take and what to sell or donate, it is impossible to let go of all these tools that we've used to remodel our home. I don't want to say we're hoarders in the traditional sense, because we genuinely used all these tools.
Soon, however, we'll be moving to a new home. We will want to customize our closets, build storage in the garage, and perhaps some smaller projects, but I'm fairly certain we are done knocking down walls and re-building from scratch. So, why is it so hard to part with our tile saws and tile setting tools? Why can't we get rid of the framing nailer and a twenty pound box of nails?
I'm beginning to suspect I am thinking metaphorically and these tools represent something far more important than metal and plastic. These tools represent our entire life in Prince William County from the time we purchased this house. We had no tools to start with. We learned the value of tools and collected the very best. We worked with them, loved them, appreciated them and treasured them.
Some of our tools are old. We've had them such a long time! Some of our tools are new. We haven't had them long enough to fully enjoy them. (I think I'm still working on that last stage of grief, "Acceptance." So far, I'm not even close.
Post Your Email Notices, Press Releases, Event Fliers, and Photos
Subscribe to the weekday Breakfast Links email FREE!
Get
updates straight to your inbox.