Stafford Locals say Brewing is an Everyday Adventure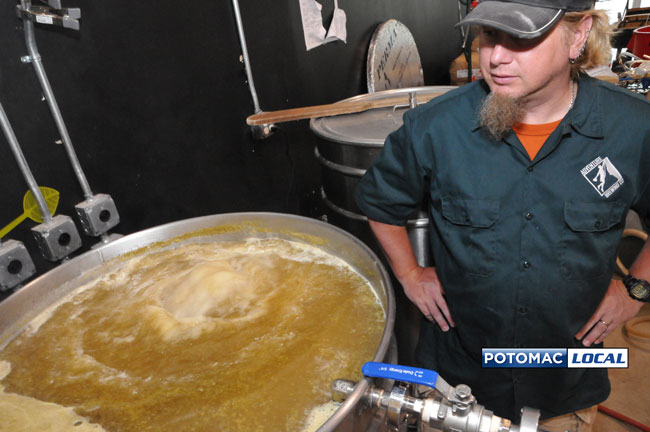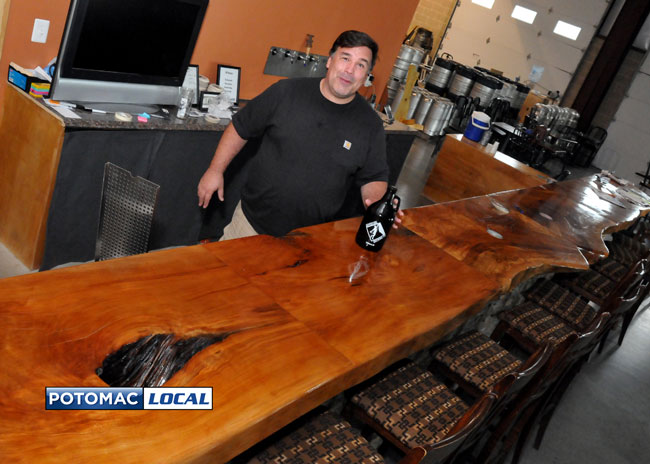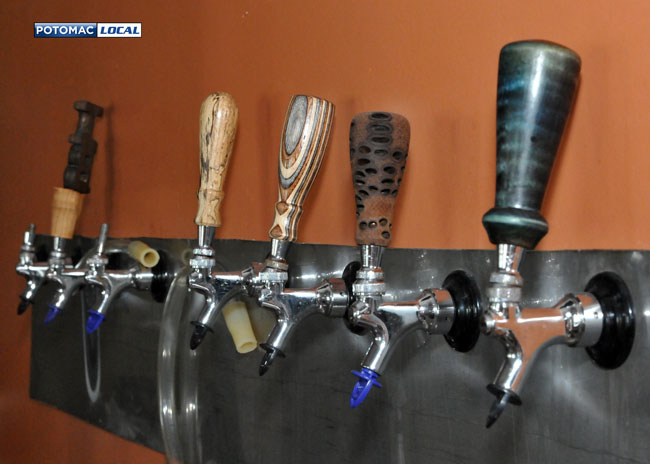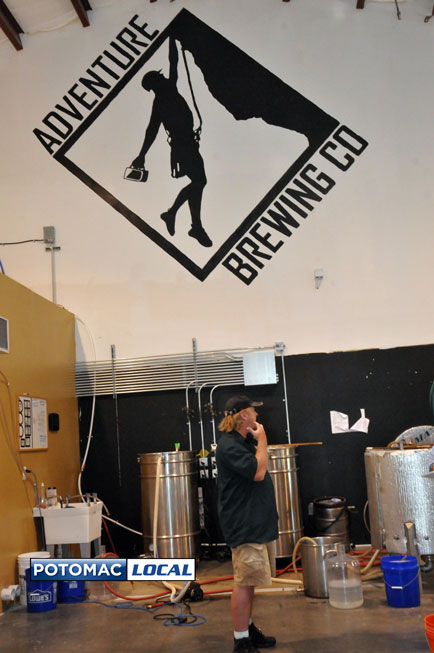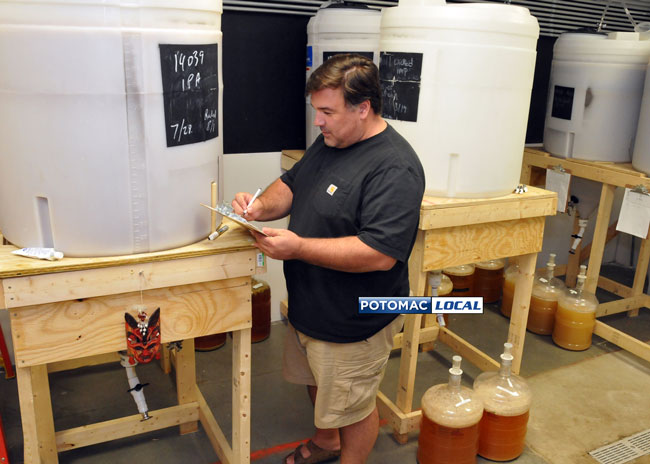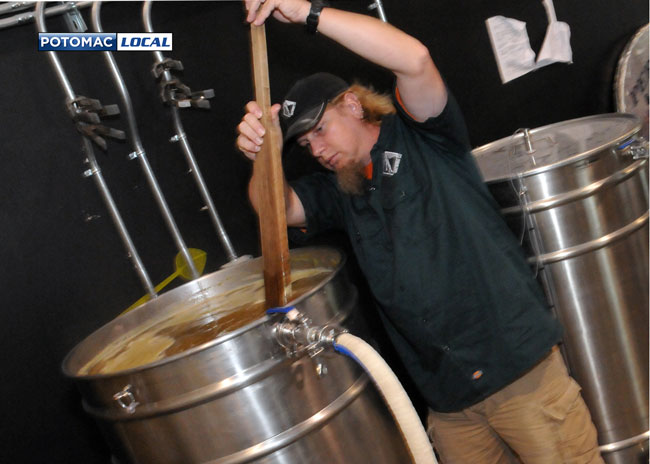 STAFFORD COUNTY, Va. — At 150 degrees, the enzymes inside begin to break down and sugars start to separate from the grains. What remains is poured into a boil kettle where the batch begins to boil at 210 degrees. Hops are added for flavor and then removed.
In the end, there will be 85 to 90 gallons of Backpack Wheat – it will be the only batch made this week, and it will last them just as long.
"Everything we do is done here… beer is brewed here… it's served here," said Stan Johnson, co-owner of Adventure Brewing Company in Stafford.
"Backpack" is a refreshing beer meant to quench thirsts and is one of at least five brewed here in this warehouse just off U.S. 1, by a group of guys who work by day in technology and are beer craftsmen by nights and weekends.
The beer makers also pride themselves on their IPA, stout, and "Super Power Pale Ale." Each batch made is like a small science project as the crafters try to get the brew to measure up to the last batch. But science didn't always come easy.
"I was terrible at chemistry," said Adventure Brewing Company co-owner Tim Bornholtz. "I'm now going back to take graduate-level courses on chemistry – it's hard."
Never planned on opening a brewery
Johnson, Bornholtz, and John Viarella are the brew masters at "Adventure." Johnson, Bornholtz say they're from Stafford County, and they all began brewing beer together in the late 1990s for friends at parties and barbeques.
Later, "life happened," said Bornholtz, and the guys had children and raised families.
"It was purely a hobby, something that we did and then we got a batch beer at the end of end of it. Never did we have plans to open a brew house," said Bornholtz.
They guys got back together in 2011 and began brewing again and decided to make their dream of a production brewery and tasting room a reality. A new law passed in 2012 allowed Virginia breweries to have a tasting room and that, and a rezoning order passed by Stafford County officials, were the catalysts to spring Adventure Brewing into life.
Bar a sycamore cut down nearby Stafford Courthouse
The guys tele-commnute to their day jobs which allows them to work out of the brewery during the days. At nights and on weekends they open the tasting room so beer enthusiasts can sample some local brew.
There are several beer taps connected to several cold kegs all containing genuine Stafford County brewed beer. The bar is a 186-year-old sycamore tree cut down nearby the Stafford County Courthouse.
And, just like those who go to wineries, brew house customers are discerning.
"People go from brewery to brewery, come in and want to try something they've never had before," said Bornholtz. "If they come in and nothing is new, they'll say 'OK, see you next week."
Plans to expand to restaurants
"Adventure" opened in May and is one of two breweries in Stafford County. A third is in the works.
While they perfect their beer, unlike wineries, don't look for food to be served here anytime soon. Food trucks park sometimes outside the brewery on weekends and sell food to beer drinkers.
"We're a production brewery. Getting beer out to people whether in kegs or bottles is what we do. We make beer. Period," said Bornholtz.  
Drinkers may one day within the next two years see Advenutre's beers on taps at area restaurants – most likely at a craft beer bar, the kind of place that has at least 30 taps, said Bornholtz.
While customers wanting tastings fill the brewery on Saturdays, Thursday nights are quickly becoming popular for a "geeks who drink" trivia night. If you want to go, it costs $6 for a growler and $12 to fill it. A pint costs $6 and $2.50 for a six-once taster.
The tasting room is open Thursdays and Fridays from 6 to 10 p.m., Saturday noon to 10 p.m., and Sunday noon to 6 p.m. 
Post Your Email Notices, Press Releases, Event Fliers, and Photos
Subscribe to the weekday Breakfast Links email FREE!
Get
updates straight to your inbox.