$75,000 Budgeted to Study Woodbridge Trailer Park that Flooded During Tropical Storm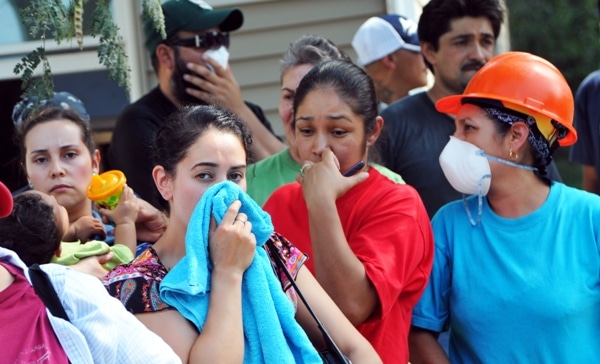 WOODBRIDGE, Va. — Taxpayers will spend $75,000 on a study to determine if a mobile home park owner can put back trailers where a flood all but destroyed them during a tropical storm.
A settlement between Prince William County and the Holly Acres Mobile Home Park off U.S. 1 in Woodbridge, near Marumsco Plaza, requires the study to be conducted. In September 2011, the remnants of Tropical Storm Lee dumped several inches of rain across the area causing severe flooding that caused the Marumsco Creek to topple its banks and spill into the park and along U.S. 1.
Of the 106 homes in the park, nine were affected by the flooding.
After the floodwaters cleared, officials told Hank Ridge, the owner of the 10-acre trailer park, the damaged homes could no longer be occupied out of fears of future flooding. While the homes sat in what was believed to have been a flood plain, the trailer park had been allowed to have the homes sitting in their respective locations due to a grandfathered zoning clause.
This $75,000 study is part of a February, 2013 settlement between the mobile home park and the county. If the study allows permits the trailers in what's believed to be a flood plain, the county will then contact FEMA – the federal agency that stepped in to assist flood victims in 2011 – to have them accept the study. If the study finds the trailers must go, Ridge is out of options, according to a county source.
According to documents from the court settlement, the study was supposed to have been complete by January 1. The county will fund the study with money from its contingency fund. If the study is less than the allocated $75,000 cost, that remaining balance will be returned to the budget, according to county documents.
Post Your Email Notices, Press Releases, Event Fliers, and Photos
The FREE email packed with local news
The FREE email packed with local news
The FREE email packed with local news
Sign Up