Potomac Shores VRE Station Unlike Any Other in System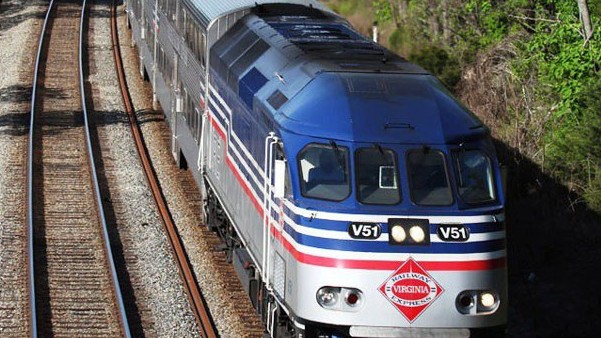 WOODBRIDGE, Va. — A new Virginia Railway Express station in Woodbridge will be unlike any other in the system.
Officials broke ground on a new commuter rail station to be built below a bluff on the Potomac River, along VRE's Fredericksburg line in the developing Potomac Shores neighborhood. Construction on the $14 million station will begin next year, and it will include two walkways, stairs, and an elevator so riders can easily get to their trains.
"The benefit of this location is that we have a beautiful view, and the tracks are down there [below the bluff]. There will be a walking bridge over to a tower, and you'll take an elevator down to a train station," said VRE CEO Doug Allen.
A second walking bridge and elevator will take VRE passengers to a second platform on the far side of the tracks. Private developer SunCal, which is building Potomac Shores, will pay the construction cost of the new station while Virginia taxpayer will pay for needed track improvements in the area.
A new VRE station in Woodbridge will also mean new station platforms at two VRE stations in Stafford County. Here's a portion of a press release from officials in Stafford:
Riders at the Brooke and Leeland Virginia Railway Express (VRE) stations can expect more platform capacity as well as more efficient train service in the coming years. Thanks to a public private partnership between SunCal, a developer building a VRE station in Prince William County, the Commonwealth of Virginia and CSX Transportation, Stafford County's two VRE stations will each receive a second platform. 
The Leeland Road station in Stafford County has more cars parked at its parking lot than any of the other seven stations with VRE-maintained parking lots on the Fredericksburg line, according to statistics from the railroad. The commnuter railroad carries just under 20,000 daily riders on its trains and has a plan to double that number by 2040.
Post Your Email Notices, Press Releases, Event Fliers, and Photos
The FREE email packed with local news
The FREE email packed with local news
The FREE email packed with local news
Sign Up