Moser: Neighborhood Leaders Group Continues Fight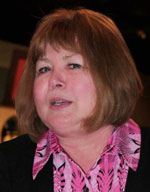 I wound up my column last week by asking, "Who is going to step up to the plate?" I was talking about community maintenance; the art of tending neglected spaces. Let me share a few of the tools that volunteers find beneficial.
Often, the first step in community maintenance is simply determining who owns the property. Prince William County provides the County Mapper connecting you to lots of other data, too, like tax information, zoning, overlay districts and much more.
You'll have an opportunity to learn to use the Mapper at our September Neighborhood Leaders Group (NLG) Meeting. All our NLG meetings are designed to empower citizens to take care of their community.
Since the inception of NLG in June of 2008, we local leaders have faced many challenges, and only a few of our original group remain.
We have been joined by new folks, but the focus drifted from our original purpose after the foreclosure crisis abated and we went through numerous changes in PWC Neighborhood Services. A few of us remain committed to the very basic issues that destroy the fiber of a community. Some of us continue to fight litter, graffiti, and property code issues that lower our property values and reduce our quality of life.
I have noticed recently there is a definite trend to accentuate the positive in our county. That's great, because I am an Occoquan-Woodbridge- Neabsco Optimist! I think the rise of affluence in Prince William has become a majority factor with high income earners, expensive houses and the ensuing high end retail.
Unfortunately, not everyone is living the high life in Prince William. Our once middle class neighborhoods are still in trouble. It is a constant battle in non-HOA neighborhoods to keep up with zoning violations and there are not enough foot soldiers in the field. (That's a fancy way of saying we need more volunteers to help report neglected, overgrown or unkempt property.)
Not all distressed properties are due to willful neglect. Sometimes owners simply cannot keep up their property, due to illness, loss of income or age. Our NLG is trained to assist those folks by directing them to the proper resources like Habitat for Humanity or Project Mend a House.
Big bonus points for you if you are willing to approach your neighbors and offer to help. I know that's not for everyone and I don't recommend that at all unless you've had some kind of training to ensure you know how to respond if a neighbor doesn't take kindly to your concern.
The less involved, but still very helpful approach is volunteers reporting graffiti, dump heaps, and grass in excess of 12 inches. It is important to know what ordinances apply to the safety and security of you and your neighbor. We all need to take action.
If you have questions or need more information, please contact me. I know where all the tools in the box are located and I'd love to show you how to use them!
Post Your Email Notices, Press Releases, Event Fliers, and Photos
Subscribe to the weekday Breakfast Links email FREE!
Get
updates straight to your inbox.