Gibson Short 43 Names, Calls It Quits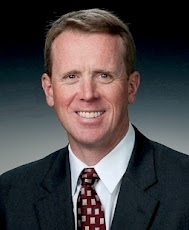 WOODBRIDGE, Va. — Candidate Mark Gibson came up short  just 43 names.
News of Gibson being kicked out of a farmer's market in Dale City while attempting to collect signatures appear on the November ballot made waves earlier this year. He was eventually back to the market with the proper permits, but in the end we learned he didn't have enough valid signatures to get his name on the ballot, and now he is calling it quits.
The Independent sought to unseat Democrat Gerry Connolly (D-Fairfax, Prince William) who has been in he House of Representatives in 2009. This was the Fairfax businessman's second run at the federal seat.
Gibson, like all candidates, must get enough qualified signatures and present them to the office of elections to be able to have their names listed on ballots in polling booths during the General Election.
Gibson told Potomac Local he also collected signatures at various other events, including a festival in Vienna where he was able to pick up quite a few. Gibson today issued a press release that contained this statement:
Of the 302 disqualified signatures, about half were from outside the District – primarily from areas that were formerly in the District prior to the 2012 Congressional redistricting. Other voters were disqualified because the general registrars in the counties of Fairfax and Prince William as well as the City of Fairfax could not identify a signature as a registered voter from the 11th District.
And, with that Gibson has decided to bow out of the race, telling Potomac Local in an email "I would have to be a write-in and I just don't see that as effective."
He also included this quote in his press release:
"We had a small dedicated group of community volunteers collecting ballot petition signatures, but it just wasn't enough," Gibson said. "And the demands of my day job this year meant that I couldn't devote the time necessary to make this bid a success."
Gibson is a U.S. Government contractor and the chief operating officer for a Fairfax-based small business.
Candidates need 1,000 qualified signatures to appear on the ballot and most of them, like Gibson, submitted more than necessary in case some names don't check out. He was just 43 qualified names short of meeting the requirement.
Gerry Connolly will seek reelection, but Republican challenger Suzanne Scholte, Green Party candidate Joe Galdo, and Libertarian Marc Harrold are all running against him.
Post Your Email Notices, Press Releases, Event Fliers, and Photos
Subscribe to the weekday Breakfast Links email FREE!
Get
updates straight to your inbox.