Call to Action: Christmas in July an Upcoming Party in Manassas to Benefit Children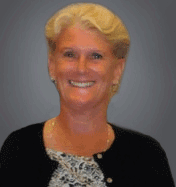 · Good morning  – It's time for Christmas in July! You won't want to miss the fun activities to benefit our Un Trim A Tree Holiday Gift program for needy kids living here in our community.
Christmas in July is a two day event starting on July 24th with Old Town Manassas Restaurants collecting toys and donating a portion of their receipts to the program so this is the perfect way to treat your family to dinner out on a Thursday night in Old Town. On July 25th please join the wonderful folks at the Columbus Grill in Manassas for their Annual benefit event including dinner, drinks, dancing to a live band and DJ, Santa and tons of fun for just $35 and two toys for the kids. Columbus Grill throws a super party! Reserve your seats today at: columbusgrill.net – On Dasher……
· The American Red Cross is looking for volunteers to provide administrative support to their leadership councils and special events. Duties include database management, communication with donors and typical administrative tasks. Minimum age is 18 and this position promises to be very helpful to your resume. Please call Pamela at (703) 584-8444 to learn more.
· Literacy Volunteers of America continue to need volunteers help their clients improve their literacy skills. The next training begins July 12th. It's the perfect way to make your summer special by helping another adult improve their life skills. Please call (703) 670-5702 to learn more or visit their website at: lvapw.org.
· Saved Hands Foundation offers a number of services to homeless individuals in Woodbridge. Volunteers are needed to teach Microsoft Office during traditional business hours. They also need a grant writer to help solicit resources to help their clients. Come be part of this expanding team. Please call Pamela at (703) 895-6681 to learn more.
· Transitional Housing BARN needs adult volunteers to help sort and organize donations for their monthly yard sales. Come join the team that works during the week between 8am-2pm. They also need volunteers the second Saturday of each month to set up from 6am-8:30 am and then take down late morning. This is perfect for all the early birds out there and then you can get your round of golf in. Please call Tammy at (703) 369-1325 for more info.
· Transitional Housing BARN also needs volunteers to help paint rooms for the new moms and their children coming in as well as new twin including sheets, blankets, pillows, bath sets as well so all the new families begin their stay with new household items. Please call Tammy at (703) 369-1325 for more info.
· SERVE in Manassas has an urgent need for volunteers to screen clients for food assistance on Wednesday evenings from 5-7:30pm. Volunteers must be at least 18 yrs. Old, bilingual in Spanish and be comfortable working with a database. Successful completion of a background check is required. Please email Jan at: jhawkins@nvfs.org for more info.
· Habitat for Humanity in Manassas needs volunteers to help answer phones during traditional business hours. Please call Kelly at (703) 369-6708 to help.
· The Manassas Department of Family Services has a special request of food donations for homeless individuals. These folks do not have the ability to cook or prepare meals as we do at home so items needed include tuna and chicken in pouches, pop-top fruits, cup of soup where you pour the hot water over and let it sit, trail mixes, hand wipes and other fun things you come across in the grocery store. Please drop off your donations at Family Services- 9324 West Street Manassas during traditional business hours of 8:30-4:30pm.
· BEACON Adult Literacy needs volunteers to work with ESL adult learners. No prior experience is needed as you will be given all the tools needed to make a successful partnership with your student. The next training is August 23rd. Please call Caroline at (703) 368-7491 to learn more.
· If you are looking for other opportunities, please don't forget to call my wonderful team at Volunteer Prince William. Coleen can help you with the Retired and Senior Volunteer (RSVP) opportunities at (703) 369-5292 ext. 207, Shelley can help with any individual or group project and send you weekly updates if you'd like. Shelley is at (703) 369-5292 ext. 201, and Bonnie can help you with opportunities available in Disaster Preparedness at (703) 369-5292 ext. 202. Please visit our newly re-vamped website at www.volunteerprincewilliam.org. Thanks so much for all you do in our community.
Post Your Email Notices, Press Releases, Event Fliers, and Photos
Subscribe to the weekday Breakfast Links email FREE!
Get
updates straight to your inbox.