Moser: Car Repair Ordinance Nothing New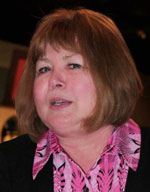 The Prince William County Board of Supervisors recently passed an amendment to the Prince William County Zoning Ordinance. This amendment, Motor Vehicle Repair ZTA #PLN2013-00326, addresses the size of the lot where a homeowner may work on vehicles of his own or for his friends and family.
I want to tell you, right off the bat, this is not a new ordinance. The only change I discerned was the adaptation that reduces the impact from lots smaller than 10 acres, to the newer "less than 3 acres."
To become familiar with the Municode for Prince William County is a nearly impossible task for a mere mortal. If you receive e-notifications from Prince William County eservices addressing the changes to code, it's like taking smaller bites out of a very big apple.
If you think changing a code is an easy feat, I promise that is not the case. First, a supervisor or zoning official must submit a request to the board. If the board deems it worthy, a majority vote initiates the zoning amendment. Then it goes to the DCSM/Zoning Ordinance Review Committee.
If it passes there, it's sent to the Planning Commission and, if successful there, goes back to the Board of County Supervisors. Again, a majority vote is required to enact that amendment, and the public is invited to comment on several occasions throughout the process.
Most of the amendments made in Prince William County come from this section of code so you can read all that or just view the ZTA here
Now, my real point in leading off with all that information is to tell you many residences in Dale City, Woodbridge and Manassas are already protected. (I may have to say this more than once.) This is not a new ordinance.
The ordinance states, among other things, that vehicle repair and/or painting, must be done out of sight from public view. More specifically, it states that the work must be screened or done indoors in a garage and must be 50 feet from the nearest property line. This is not a new ordinance.
If you are now pulling your hair and screeching, "WHAT?" please remember this: Nearly all code enforcement is only done if someone makes a complaint. The obvious answer is just to follow the code, but there are undoubtedly many people who are unaware such a code exists.
If you are engaging in vehicle repair on the street or in your driveway, not screened from sight and closer than 50 feet from your property line, and if someone makes a complaint, you will get a visit from the county. (This is not a new ordinance!)
If you are repairing vehicles on residential property and getting paid for it, you are in violation of a bunch of other codes. But, gratefully, I'm out of space and don't have to look this up, too!
Post Your Email Notices, Press Releases, Event Fliers, and Photos
Subscribe to the weekday Breakfast Links email FREE!
Get
updates straight to your inbox.