Ordinance Would Require Permits for Vendors at Dumfries' Festivals, Parks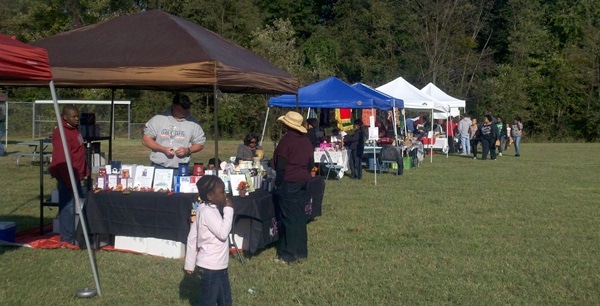 DUMFRIES, Va. — Town officials want vendors to apply to sell their wares in Dumfries.
Under a newly proposed ordinance, vendors at town events such as the Dumfries Christmas parade, fall festival, and multicultural festival must apply for a $50 vendors license if they plan to sell anything at their booth.
While the original ordinance only required vendors to obtain permits for events held in any of Dumfries' three public parks – Garrison Park behind town hall, Merchant Park at the Weems-Botts Museum, or Ginn Park on Graham Park Road — language of the proposed ordinance was expanded to include all publicly-owned land in the town.
"We own more property than just our public parks," said Dumfries Mayor Gerald Foreman. "Someone could easily set up a tent on a corner [on public property near a bridge that carries U.S. 1 traffic over Quantico Creek]," said Foreman.
There would be stiff fines for those who don't obtain a permit. Here's some text from the actual ordinance:
(f) Any individual or corporation violating the provisions of this ordinance shall be guilty
of a class 4 misdemeanor and upon conviction shall be fined in a sum not less than $50.00  nor more than $250.00 for doing business without a license in violation of Town Code  Section 18-21. Each solicitation, sale or transaction shall constitute a separate violation, and each violation shall constitute a separate offense.
It would be the job of the Town Manager to provide the permits.
"They've got to provide a lot of information before they can obtain the permit," said Dumfries Town Attorney Olaun Simmons.
The requirements for obtaining a vendors permit are would be the same as obtaining a regular business license. Food vendors would have to show proof of compliance with Virginia's health department before being issued a permit.
There is also a $5 investigation fee charged to the applicant, according to town documents.
Post Your Email Notices, Press Releases, Event Fliers, and Photos
Subscribe to the weekday Breakfast Links email FREE!
Get
updates straight to your inbox.