'Feeder Patterns' Considered as Part of 12th High School Boundary Process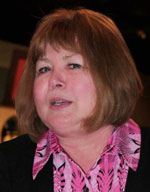 I don't closely follow school issues because I rely on my school board representative, Lisa Bell, to come out swinging on behalf of the Neabsco District. Bell does do that, but she is only one member of the school board.
There are a couple of other very active advocates in my circle of friends. Our Schools and PWC Education Reform, both of whom follow all sorts of school issues. I am sure there are many other groups, but these women are all friends of mine, whose opinions I trust and use to clarify issues for me.
So, when an email asking me to weigh in on the boundary process came to my attention, I knew I had reason to be concerned and I hope you will be too.
The email is titled "Oppose 12th High School Redistricting Process."

The text:

Connie,

I invite you to take this opportunity to include your voice, along with so many of our fellow Prince William County members, in requesting a greater opportunity for community involvement in the boundary process for the 12th High School. There is a rising tide of voices speaking out against the boundary process for the 12th High School. Prince William County deserves better!

There is still time to make a difference. Visit – http://www.12thhighschool.org to automatically send emails to Prince William School Board Members opposing this rushed and flawed school boundary process.

Sincerely, Our Schools
The link included in that email takes you to a beautifully prepared action page. You read the letter, and if you agree, enter your name, address and email. The letter is then populated with your information and sent to all the school board members.
The simple explanation of a complicated effect of "Feeder Pattern" is part of the boundary definition process. A feeder pattern tracks children starting in the same elementary school and follows where they attend middle and high schools.
Most of us are aware of problems that arise in middle and high schools when youth are trying to fit in and find their niche. As retired military, we were acutely aware of the trauma that faced many military children as they were relocated and had to start another school where they knew no one.
I don't know if this disruption is occurring in every district, but I know from Lisa Bell's remarks at the May 7 School Board Meeting we have some definite issues. One instance Bell cited included students from a single elementary school being disbursed to four middle schools. (Bell's remarks occur at the 82:30 mark on the video archive)
I agree with Bell. "Schools should be looking at feeder patterns from our elementary schools to our middle schools to our high schools. (We should be) keeping our kids in our neighborhoods instead of scattering them all everywhere".
So, here's your action plan!
That's it! You've made a significant contribution to the future of education in Prince William County.
Post Your Email Notices, Press Releases, Event Fliers, and Photos
Subscribe to the weekday Breakfast Links email FREE!
Get
updates straight to your inbox.