Tips to Beat Summer Heat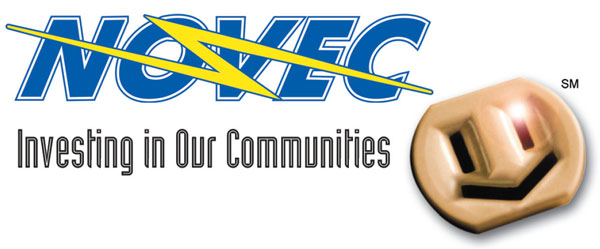 MANASSAS, Va. — Summer is almost here. Before temperatures soar, the Northern Virginia Electric Cooperative encourages consumers to prepare now to beat the heat and control cooling costs.
Bob Cornwell, NOVEC energy services representative, says, "Our long winter brought record-cold temperatures. It even snowed on March 30! Along with polar vortexes came high heating bills for consumers. We're hoping summer temperatures won't be as extreme or costly, so that's why we're encouraging Co-op customer-owners to prepare now."
NOVEC's beat-the-heat checklist
§     Replace incandescent bulbs with compact fluorescent light (CFL) or light-emitting diode (LED) bulbs. Incandescent bulbs create 90 percent heat and just 10 percent light.
§     Install window treatments that block the sun's heat effectively. White or lightly colored blinds and shades, and curtains with white liners reflect sunlight better than darker treatments. Layer treatments, such as lined curtains over blinds, for better blockage. Window   awnings work even better by blocking heat before it reaches windows.
§     Apply sun-control glazing or other reflective films on southern- and western-facing windows.
§     Close a fireplace flue damper tightly, along with glass doors, to prevent air-conditioned air from escaping up the chimney.
§     Stop air leaks by: caulking around windows and doors; applying weather-stripping on exterior doors; and spraying insulation foam in openings and cracks.
§ Make sure an attic and crawl space have sufficient insulation. Call in an insulation specialist to add insulation inside exterior walls. Learn how to seal a home properly at www.energystar.gov.
§ Cook on an outdoor grill. Cooking indoors with a conventional stove or oven can raise kitchen temperatures as much as 10 degrees. Or use a microwave or convection oven instead of a conventional oven.
§ Move a spare refrigerator out of the garage to an insulated basement or spare room where the unit won't have to work as hard to keep food cold.
Air Conditioners and Fans
§ Install a programmable thermostat and set it at 76-78 degrees F.  Setting it cooler when arriving home on a hot day won't cool a home faster, but it will increase cooling expenses unnecessarily.
§ Clean or change the air-conditioner filter once a month: follow manufacturers' instructions. Write the installation date on the replacement filter. Dirty filters reduce airflow and cause air conditioners to work harder and use more energy.
§ Keep tall grass and landscaping at least two feet away from outdoor air-conditioner units.
§ Have a qualified air-conditioner professional inspect the unit annually to make sure it runs efficiently.
§ For a window air conditioner, seal the opening around the unit tightly. Clean or replace the filter regularly.
§ When using an air conditioner, close storm windows and lock regular windows to seal in cool air.
§ Adjust ceiling fans to run counterclockwise. Ceiling and portable fans can make people feel 3 to 4 degrees cooler, but running them in unoccupied rooms wastes energy dollars.
§ Check and clean kitchen and bathroom vent fans. Run them just long enough to vent humidity – not cooled air.
§ Make sure furniture or drapes do not block supply and return air registers. Vacuum dust from registers.
Post Your Email Notices, Press Releases, Event Fliers, and Photos
Subscribe to the weekday Breakfast Links email FREE!
Get
updates straight to your inbox.