Renovated Curtis Park Pool Opens for Season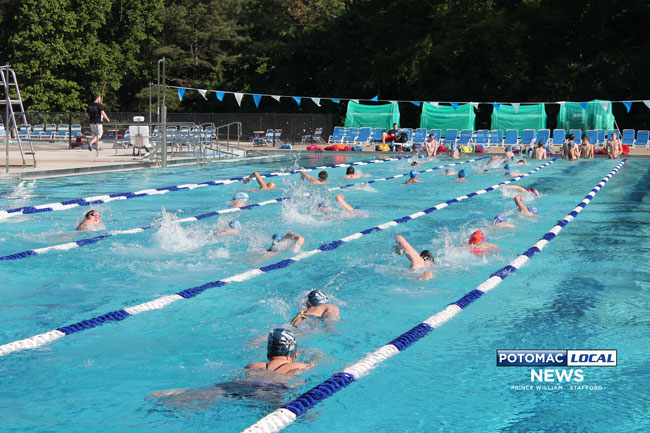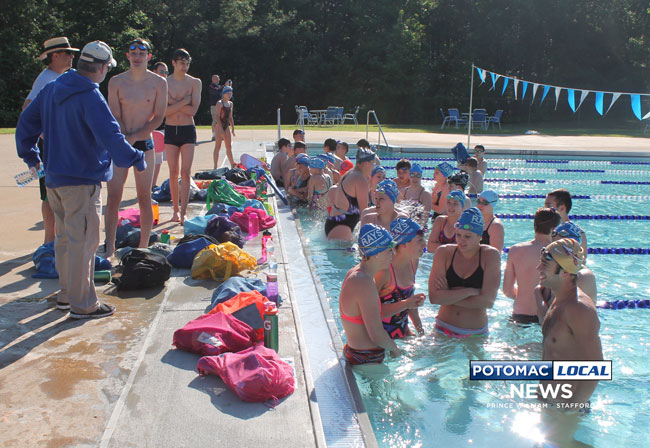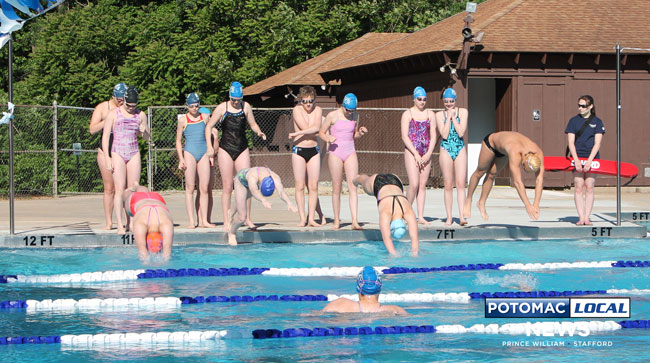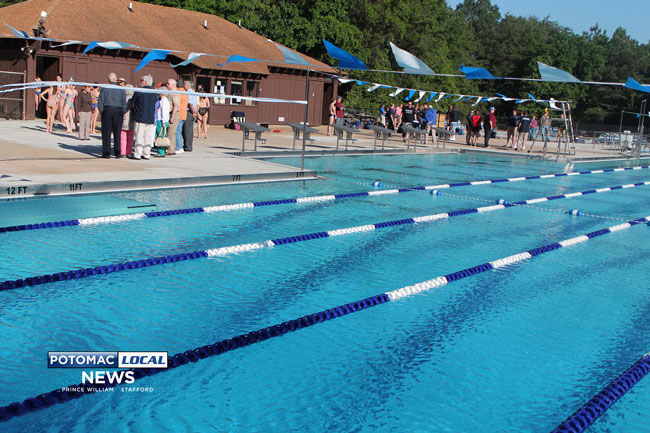 STAFFORD COUNTY, Va. — It was 54 degrees at 8:30 Saturday morning. A a cool, not-so-perfect moment for the Stafford Stringrays youth swim team to be the swimmers inside the newly renovated Curtis Memorial Park Pool.
But despite the late-season chill in the air, and undoubtedly in the pool, they jumped in anyway.
Stafford County officials held a ribbon cutting for the newly renovated pool, where the deck around the large pool and children's' pool were repaired, and a new handicapped access ramp was added. Other improvements like new pool filters, pumps and valves were also installed at an overall cost of $1.1 million.
Work began last September at the end of last year's summer swimming season.
"It's cold, it's cold, it's cold," said one swimmer in the water. "I'm dying in here," cried another.
Their coach them told them to start swimming laps to warm up, and they did.
The pool is described as the crown jewel of the park which includes several playing fields, trails, picnic areas, a man-made lake, and a golf course. This marks the first time the pool has been renovated since the park opened in 1975.
For some, simply being at the pool brought back memories of their own childhood.
"I think back to the sixties when life guard chairs were made of wood and lifeguards were made of steel," said one man. 
After speeches from Stafford County Board of Supervisors Chairman Jack Cavalier and Vice-Chairman Gary Snellings, members of a swim team were invited to jump through a ribbon and into the water, heralding the opening of the pool.
Members of the Curtis family who donated 100 acres of the Curtis Farm, and another 400 acres of land that was purchased by Stafford County that would become Curtis Memorial Park. Members of the Curtis family attended the ribbon cutting.
Steve Wayne Curtis, whose great grandparents owned the original farm, said the park is still a special place to visit.
"That was probably the biggest draw for us was the fishing lake. Me and my brothers spent our summers at the lake, and we were here every single day it was open," said Steve Wayne Curtis.
Roger Curtis, Steve's brother, as a child went fishing for 300 consecutive days, as well as lost a bicycle in the lake.
"It's out there somewhere," said Roger Curtis.
According to thier father, James Wallace Curtis, the original farm had to be liquidated and divided among the owners' original 12 children. In the mid 1970s, James Wallace Curtis' late brother began talks with Stafford County about turning the farmland into a county park.
Post Your Email Notices, Press Releases, Event Fliers, and Photos
Subscribe to the weekday Breakfast Links email FREE!
Get
updates straight to your inbox.