Kiser: A New Tradition, Quantico Fireworks Dazzle Children, Community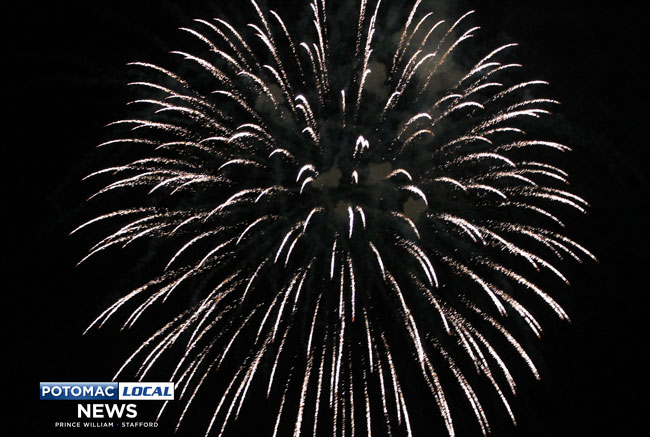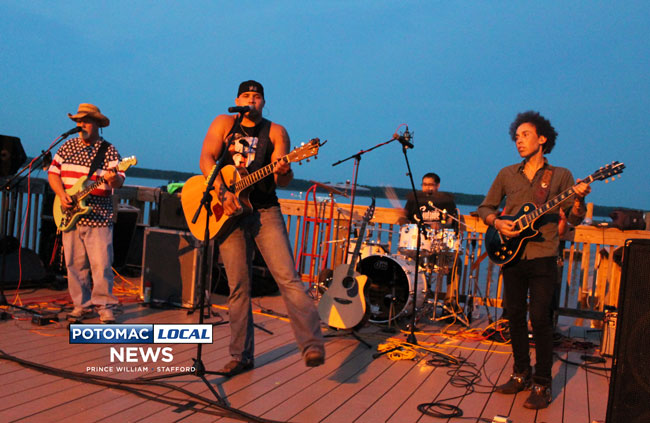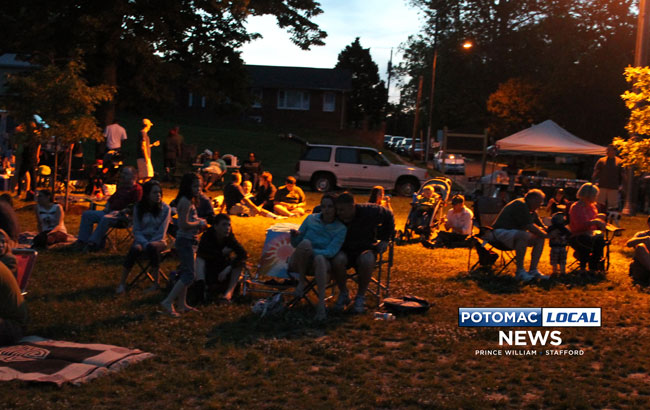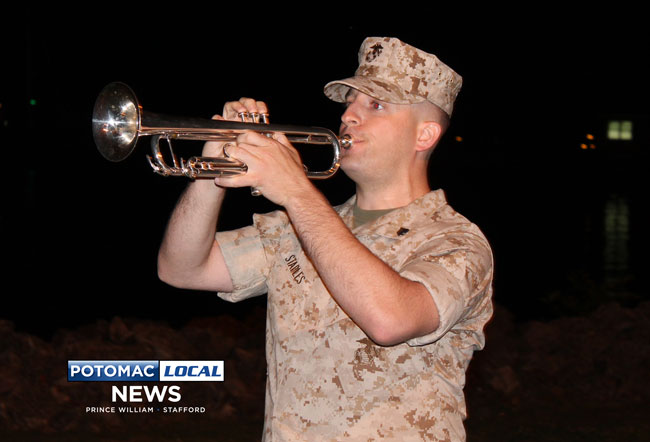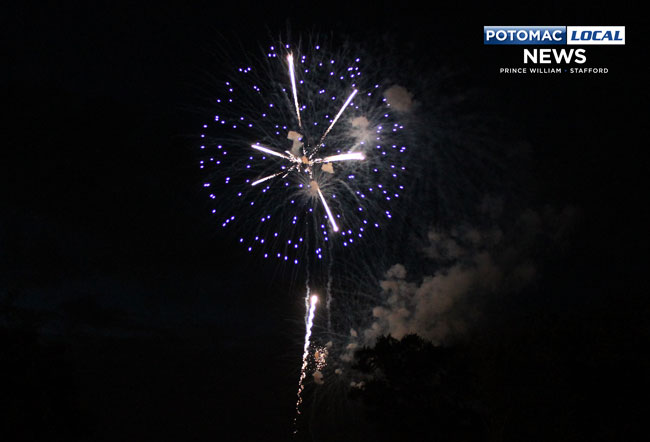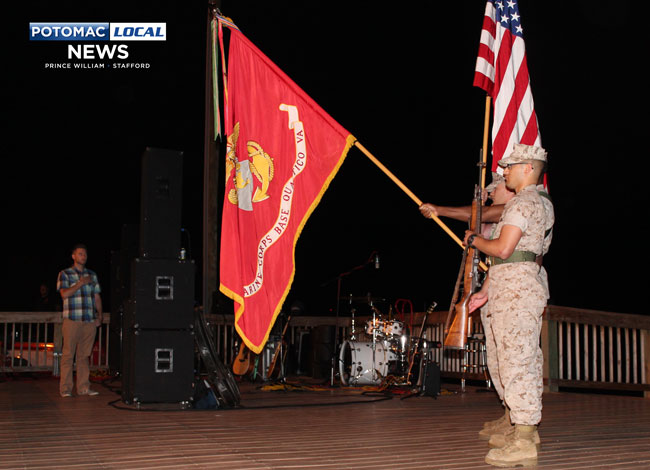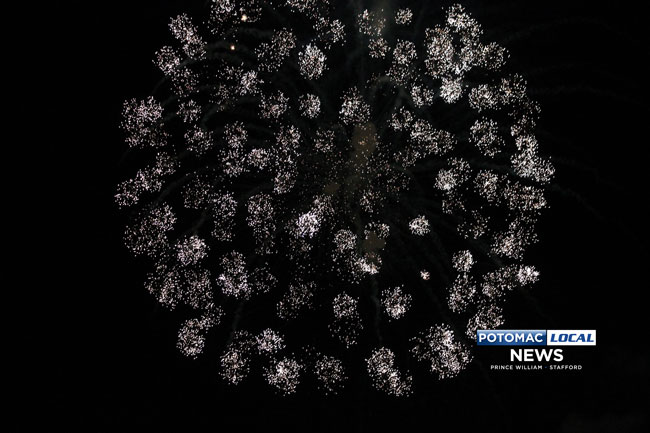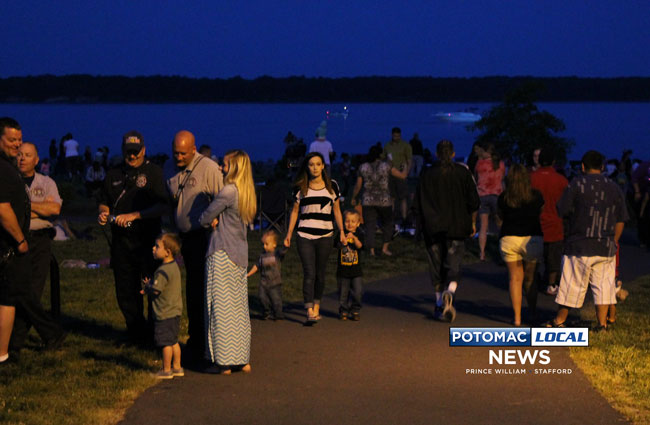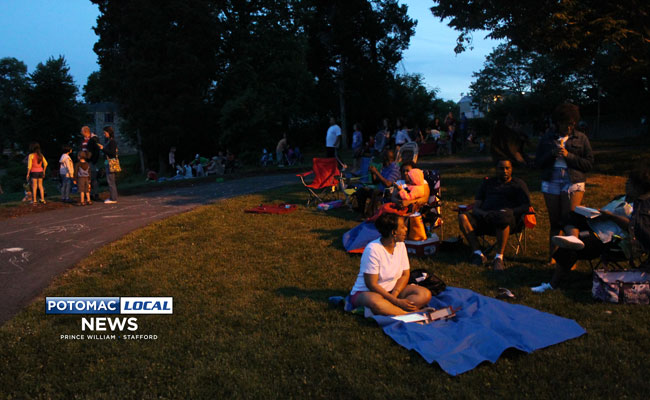 QUANTICO, Va. — A live band playing the music in an open park is one of the definite sounds of summertime.
Country Singer Tyler Toliver kicked off the Cowles Auto 2014 Salute to Our Troops Music Series in Raftelis Potomac River Park located at 408 River Road in Quantico on Saturday. More than 150 people  packed the park with blankets and chairs to hear Toliver and his band.
In the park, there were barbecue and ice cream vendors, and a beer garden was set up for all ages around the live music stage.
The music stopped just before 9 p.m. and Quantico Mayor Kevin Brown took the stage and welcomed everyone. With the Quantico Honor Guard behind him,he thanked everyone for coming to the park for the music and what appears to be a new Memorial Day tradition in the town — a spectacular fire works show made possible by Quantico Tactical.
For at least 20 minutes, fireworks were lunched over Hospital Point and they illuminated the sky. Some of them exploded bright white with embers that trickled back down to earth to resemble a weeping willow tree, while others were bursting with color.
As I sat on the ground with my wife next to the Potomac River, our heads tilted toward the sky, the sound of small children oohing and ahhing over the light show was made our experience worth the trip. And, let's face it, what could be more patriotic than our community coming together to honor our military with a fireworks show at the crossroads of the Marine Corps?
I've have never seen so many visitors in the Town of Quantico as I did Saturday night. Many families were strolling Potomac Avenue with their children out enjoying an evening of warm spring weather, puffy clouds, and a light river breeze. Stores were open and people were sitting at sidewalk tables eating and drinking.
In the newly improved Reftelis park, new paved walking paths invite people to come play near the river shore. It was a great place to hold an event like this.
For so many in our area, for so long, the tradition has been to get out of town on Memorial Day weekend. In recent years, the Rolling Thunder rally that attracts thousands of bikers to the region has become a local tradition.
Now, thanks to the work of those who put on this community celebration in Quantico, we can now add fireworks on the Potomac River to that growing list of local Memorial Day weekend traditions.
Post Your Email Notices, Press Releases, Event Fliers, and Photos
Subscribe to the weekday Breakfast Links email FREE!
Get
updates straight to your inbox.