Road Work Ramps Up in East End, County Managing Record Number of Projects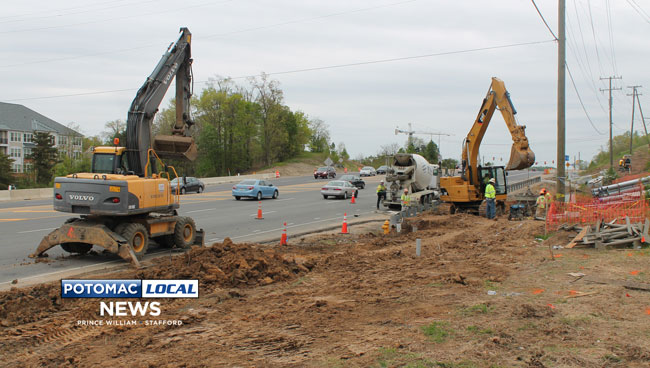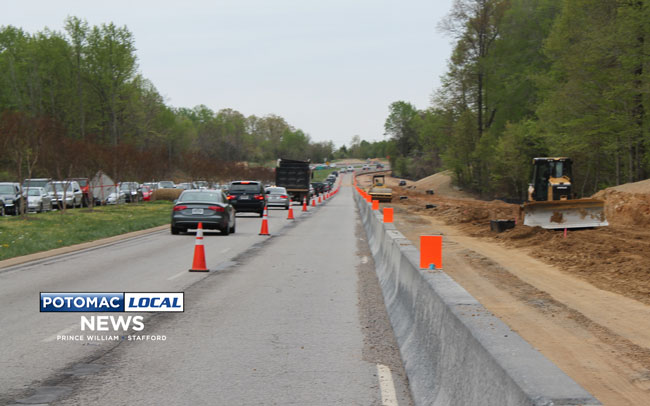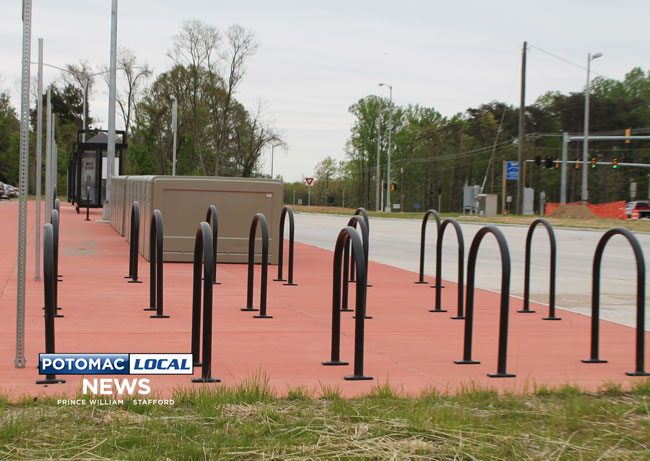 PRINCE WILLIAM COUNTY, Va. — Orange cones, lane closures, and traffic delays have been a common sight in the eastern part of Prince William County as of late.
That's because there's more roadwork happening now then there has been in many years. In fact, Prince William County's Department of Transportation is managing more transportation projects at one time than ever before.
So, what's being done? PotomacLocal.com took a tour of the projects to provide you a better idea of the street improvements, to tell you how they'll improve your commute, and, most importantly, to tell you when they'll be finished.
Prince William Parkway widening
The heavily-used Prince William Parkway is being widened from four to six lanes between Minnieville and Old Bridge roads. The work began back in September when crews began to relocate utility lines along the roadway.
The widened road will also include a new sidewalk on the westbound side of the road, and a new trail on the eastbound side. With its completion, walkers, runners, and bicyclist will now have a full trail that links Interstate 95 in the east with I-66 in the west. The total project is slated to cost $13.5 million and is expected to be completed by the end of the year.
Telegraph Road Commuter Lot expansion 
There never seems to be enough commuter parking around here, so that's why an additional 730 parking spaces are being added next to the state's largest commuter lot, the Horner Road Lot, at the newly constructed Telegraph Road Lot, at the intersection of Caton Hill and Telegraph Roads in Woodbridge.
The need for this lot became very apparent when, back in 2011, Potomac Mills mall announced they would add new restaurants like the Cheesecake Factory and Bahama Breeze, and that some 1,000 parking spaces used daily at was once a popular commuter lot would be reduced to just 250.
"We had to get going on this project and respond fast," said Prince William County Transportation Department Director Thomas Blazer.
The location of the commuter lot was once home to CommmuteRide, what OmniRide was once known as, where it stored its fleet of commuter buses. Today, OmniRide buses on weekdays take riders from and to Prince William, Manassas, and Manassas Park to Washington and Arlington.
In keeping with its transit-oriented history, the commuter lot also has bike racks to lock up their bikes, and storage lockers where riders can stash their gear during the day.
While our region's tough winter weather slowed the project a bit, the lot is expected to be completed within the next two weeks at a cost of $5.56 million.
U.S. 1 from Neabsco Mills Road to Featherstone Road
Have you ever driven U.S. 1 and wondered why you lose a lane when you get near Dale Boulevard? It seems transportation officials wondered the same thing, too, and now they're working to fix it.
U.S. 1 is being widened from four to six lanes between Neabsco Mills Road north to Featherstone Road. It'll cost $43.1 million, and will help more commuters get through the clogged artery often used as a bailout route when traffic stacks up on nearby Interstate 95.
This project is unique as it cuts through a neighborhood lined with commercial properties such as shopping centers, car dealerships, and doctors offices. There's also new apartment homes coming up in the area not far from Stonebridge at Potomac Town Center, home of a Wegmans grocery store, and soon to be home of the Potomac Nationals minor league baseball team.
The road widening will be completed in phases. The first is Neabsco Mills Road to Dale Boulevard, where orange cones already line the road and work is well underway. The second, also under construction, is from Dale Boulevard to Delaware Drive where the Misty Ridge Apartments and PS Business Center are located.
The third and final phase of the project is from Delaware Drive to Featherstone Road. That phase is in what's known as the right-of-way acquisition and design phase, where officials examine what properties they will need to demolish to make way for a wider road.
Also going away with this project is the above-ground power lines that stretch along U.S. 1. Crews will bury them at a cost of about $15 million.
Crews will have have to take three properties and several businesses to complete the widening. They are:
— Shell gas station
— Cash Point car title loans
— Tactical Solutions
— Best Barbershop
— Safe Solutions Locksmith
— Fox Motors, Inc
— Potomac Auto body
Heritage Center Parkway at National Museum of the Marine Corps
There's more expansion going on at the National Center of the Marine Corps with the expansion of the Heritage Center Parkway. The parkway, which already takes visitors to the museum grounds from U.S. 1 at Quantico, will be about a half-mile long when completed. A new, second entrance is being added just south of the current entrance to the museum and the parkway extended allowing drivers to use either entrance.
The work — a partnership between the Marine Corps museum, Quantico Marine Corps Base, Virginia, and Prince William County — is expected to be complete a year from now.
The project also includes the new Timothy T. Day Overlook that will allow visitors to view the museum grounds from a higher vantage point on the property.
The $5.76 million project hit a snag when soil tests revealed poor dirt on the site of the parkway project. More soil testing has been ordered, and county officials are working with the developer to alternative solutions for the problem.
Post Your Email Notices, Press Releases, Event Fliers, and Photos
The FREE email packed with local news
The FREE email packed with local news
The FREE email packed with local news
Sign Up