PotomacLocal.com's Forty Under 40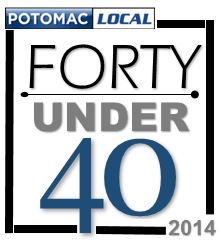 FORTY UNDER 40: POTOMAC LOCAL NETWORK
Potomac Local Network is taking nominations to select 40 of our region's brightest, most promising professionals under the age of 40 to be honored and published in our award-winning winning  PotomacLocal.com.
We are looking for people who have achieved a high level of responsibility in their careers, whether in the private sector, nonprofit or government and who have contributed to the betterment of the community where we work, live and play.  The Forty Under 40 are influential people  in their professional industries and catalysts of  community impact. We're looking for men and women who blazed a trail for the rest of us and are leaving a mark within the following industries:
Arts, Sports, Media & Entertainment • Business & Entrepreneurship • Culinary Arts & Hospitality •  Community Service •  Engineering, Architecture, and Design • Financial Services & Insurance •  Government & Public Affairs •  Legal •  Marketing, PR, & Advertising • Medicine, Healthcare & Sciences • Real Estate •  Technology & Startup • Youth & Education
  Forty Under 40 Selection Committee
Nominations will be judged on the criteria of professional accomplishments, community leadership, as well as awards and milestones. Each of the criteria should be addressed in the nomination. Nominations should include as much detail as possible about a nominee's specific business and community accomplishments.
NFL All-STAR PLAXICO BURRESS'S CELEBRITY GOLF TOURNAMENT
FEATURING POTOMAC LOCAL'S FORTY UNDER 40 AWARDS
SATURDAY, JULY 19TH 2014
You don't want to miss this celebration. Located at our region's most exciting new master planned community, Potomac Shores. With views over the Potomac, where else will all of our region's young movers and shakers be for a day of  networking, entertainment and celebration during our Celebrity Golf Tournament .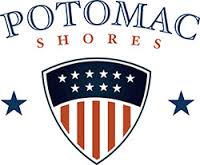 Celebrity Golf  Tournament   8:30am Registration/Breakfast  10am Shotgun Start
Forty Under 40 Awards Presentation 1pm
Click here for more information to register or become a sponsor!
Forty Under 40 2014 Award Honorees:
Artemeshia Harriston Adams, Founder & CEO – Meshia's Hope
Coby Alaoui, Broker/President – Coby Realty
Nisi Bennett, Founder, CEO – Heart Initiative Inc.
Sheyna N. Burt, Attorney – The Law Office of Sheyna Nicole Burt, PLC
Anna V. Collins, Teacher – Prince William County Schools (T. Clay Wood Elementary)
Tony Craddock, Jr., Saxophonist, Owner – Cold Front Music, LLC
Samuel Druetzler, Operations Director – Habitat for Humanity Prince William County
Lucetta Furr, Artistic Director -Woodbridge Dance Company
Dr. Bernadine Futrell, Co-Founder – Make The Future
Austin N. Harris, Attorney – Vanderpool, Frostick & Nishanian PC
Benjamin Hazekamp, District Executive – National Capital Area Council
Linda Darling Hofer, Dealer Liaison – Apple Federal Credit Union
Heather Huneycutt, Health/Vice President, Physician and Ambulatory Division – Novant Health
Scott Jacobs, Owner – Jacobs & Co. Real Estate
Kristina Schnack Kotlus, Owner – PWCMOMS.com
Helen Ann Linton, Strategist and Planner – Sentara Healthcare
Ian Travis Lovejoy, Director of Operations – Home Instead Senior Care
Keeyana Mahoney, Regional Director – Prince William County/ Manassas Boys and Girls Clubs
D. Bradley Marshall, Assistant Commonwealth's Attorney – Office of the Commonwealth's Attorney
Steven Mattos, Patrol Officer – Prince William County Police Department
Todd McCormick, Executive Director – The House, Inc. Student Leadership Center
April McMillan, CEO – Prince William County Association of Realtor
Dan McNelis, Co-Founder & CEO – Dito
Simeaka Melton, Founder – Rising Above Expectations
Antonio L Merrick, Veteran Employment Representative – Virginia Employment
Jasmine "Jaz" Mitchell, CEO – Jaz Cutz, LLC
Dora Muhammad, Founder, The AWARE Project
Officer Heather Munsterman -City of Manassas Police Department
Jamie Rogers, Journalist – Formly Patch.com of Centreville and Manassas
Timothy Rook Jr., Owner & Head Instructor – Premier Martial Arts
Jason Shriner, Chef/Owner – The Aubergine Chef
Sade' Smith, Student & Triathlon Athlete – Highland School
Ari Squires,Entrepreneur – Aspire with Ari
Jenny Sullivan, Program Manager – USMC Wounded Warrior Regiment
Sheri Gonzales Warren, Senior Program Officer – Virginia Healthcare Foundation
Jennifer Watson, Resource Development Manager – Stafford Junction
Andrew Welburn, Owner/Operator – Welburn Management, a McDonald's franchises
David Winokur, Director of Radiology and Ambulatory Care Services – Sentara Healthcare
Andrea Grant Wright, Vice President, Business Development – Lee Hecht Harrison
Ramunda Young, Community Relations Specialist – Northern Virginia Community College Campus
Honorable Mentions:
Kelly Burmeister, Market Leader – BB&T Bank
Justin Porras, Vice President Sales and Marketing  – Turner's Total Communications
Robert " Bob" Thomas Jr., Supervisor – Stafford County Board of Supervisors, George Washington District
Sean Wiltshire, Executive Vice President – Kensington Vanguard
Andrea Whaley, Director of Events -Prince William Chamber of Commerce
Post Your Email Notices, Press Releases, Event Fliers, and Photos
Subscribe to the weekday Breakfast Links email FREE!
Get
updates straight to your inbox.