Federal Funds Approved for Featherstone Refuge Boardwalk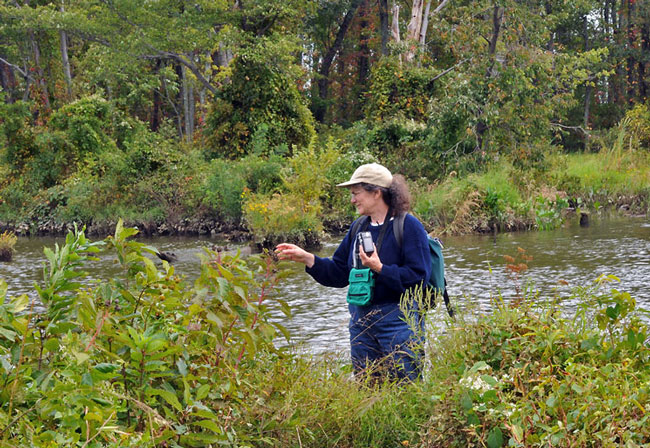 First on PotomacLocal.com
WOODBRIDGE, Va. — The Featherstone National Wildlife Refuge, a soon-to-be major destination on the Potomac  Heritage National Scenic Trail, will soon have its own boardwalk.
A $585,000 grant to be awarded by the Federal Highway Administration will be used to construct 1,750 feet of boardwalk at the refuge along the Potomac River in Woodbridge, as well as a new footbridge across Farm Creek which runs adjacent to the river in the refuge. It'll be part of an overall 1.2 miles of trails and walkways that will be needed for the public to safely traverse the 325-acre refuge that is largely made up of marshland, with the exception of about a half-mile of raised, abandoned railroad bed.
Congressman Gerry Connolly (D-Fairfax, Prince William) announced the grant today.
"We have a public lands deficit in Northern Virginia and during my years in local government and now in Congress I have fought to erase that deficit," Connolly said. "I feel strongly that the region's citizens and visitors deserve total access to this natural treasure on federal land."
The total price of the new boardwalk and bridge project will be $750,000. A total of $165,000 will be matched from local sources, including Prince William County, according to project documents.
The announcement comes after years of discussion about opening up Featherstone Wildlife Refuge to the public. A series of tours organized, in part, by the Prince William Conservation Alliance in 2010 helped to raise awareness about the refuge.
The original 164 acres of land for the refuge were saved from becoming a landfill in 1970. Nine years later, Washington, D.C. donated 161 acres of additional land bringing the total to 325 acres, and Featherstone was born. 
The refuge was originally championed by the late naturalist Elizabeth Hartwell who also helped to create the nearby Mason Neck Wildlife Refuge and Mason Neck State Park also on the Potomac River in Fairfax County. The park and both refuges provide bird sanctuaries on both sides of the river.
But, despite the fact some have used the land ride motorbikes and set campfires, people have never legally been permitted on the site.
Refuge in a growing area
Today, the refuge is bordered by a busy east coast rail line owned by CSX Corp. and used by Virginia Railway Express, and is surrounded by an increasing number of homes, a industrial park, and the Rippon Virginia Railway Express rail station. But the only legal way on and off the refuge is by non-motorized boat, or if you have expressed written permission from CSX Corp. to cross the tracks, or are accompanied by a public official. 
Crossing the tracks
In late 2012, Prince William County officials agreed to set aside $2 million in funding that would to cover the cost of insurance for the railroad to allow weekend visitors to cross the tracks using an elevator and a walkway via the station's platform.
CSX officials have long said they do not want anyone walking directly on their tracks and have cited numerous safety concerns. The elevator would bring visitors to a walkway that would allow them to walk over the railroad tracks.
Woodbridge District Supervisor Frank Principi helped to broker the $2 million insurance deal. A spokesman from his office today said CSX Corp. is still in the process of reviewing the plans.
"Prince William County and the land developer near the refuge, Kettler, have all signed off, so we're expecting the process to take a few more months, but it is moving along," he said.
A future destination
When the refuge is opened to all, hikers, bird watchers, and others are expected to flock to the area to view red foxes, white-tail deer, and bald eagles that are commonly found in this area. A parking lot at the Virginia Railway Express station will be available for use during peak visitation times, which are expected to be weekends during summer months.
The boardwalk construction is slated to begin in November and is expected to be completed by March 2015, baring any bird nesting cycles or environmental factors that could delay construction.
Post Your Email Notices, Press Releases, Event Fliers, and Photos
Subscribe to the weekday Breakfast Links email FREE!
Get
updates straight to your inbox.