Potomac Local Pets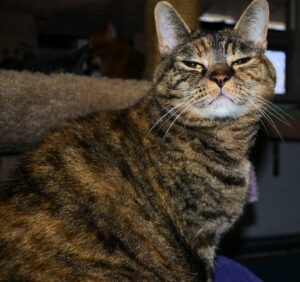 Daphne is a 4 year old, spayed female kitty who is even prettier in person with her adorable, little round face and beautiful tabby colors. Daphne can be shy around visitors, but once she gets to know you, she loves to cuddle.
Beau is a handsome, 10 week old, brindle boy with a gentle, playful personality. He has a good nature and is a joy to be around. Beau will make a wonderful addition to any family and be a loyal and dedicated friend forever.
— Contact Stafford County SPCA for more information on these animals.
Cali OK, yes, Cali's a little different looking, we admit that. But hey, if we were all the same, we'd be bored, right? Cali has a glorious calico coat, and would prefer to be your one and only, as she's not much of a fan of other pets. We guess she figures that if you have her, you don't need anyone else, and you know what? She might be right!
Pretty Puca was found on her own on Canary Court, and we sure don't understand how no one has come in to claim her. This beauty has a sweet and obliging personality, and loves people, although she prefers to be left alone while she's dining. Puca is only a year old, so if you're looking for a lifetime of love and devotion, you've come to the right place!
— Contact Prince William Humane Society for more information on this animal.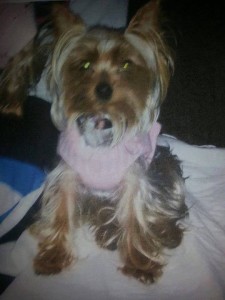 REWARD! Lost/stolen dog. I believe someone took my 3.5lb, 2 yr old female Yorkie out of the yard on Saturday 3/15/14 between 830pm-10pm in Woodbridge/Dale City Va, Lindendale and Dale Blvd. Please call if you have any info! 571-723-0055 or email jjjjjays[at]yahoo.com
Post Your Email Notices, Press Releases, Event Fliers, and Photos
Subscribe to the weekday Breakfast Links email FREE!
Get
updates straight to your inbox.