Chain Reaction Crash Injures 5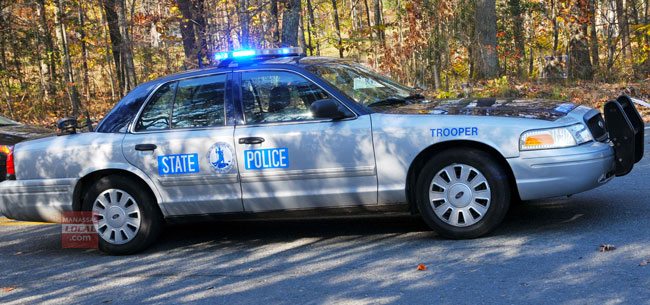 STAFFORD COUNTY, Va. — A crash that closed a portion of Interstate 95 Sunday injured five people. A tractor trailer driver is now charged.
Here's more in a press release from Virginia State Police:
Virginia State Police investigated a multiple vehicle crash that resulted in five injuries Sunday (Feb. 23) in Stafford County. At 4:01 p. m., state police responded to the crash in the northbound lanes of I-95 at the 137 mile marker.

A tractor-trailer is traveling in the northbound lanes of I-95, when it brakes suddenly and swerves to the left to avoid slowed and stopped traffic ahead of it in the northbound lanes. As the driver tries to avoid striking vehicles, it ran off the left side of the roadway and struck a guardrail. The tractor-trailer then came back into the roadway and struck several vehicles causing a chain reaction that ultimately involved a total of seven vehicles being involved.

A total of five individuals in seven vehicles were injured. Two were treated at the scene by medical personnel and 3three were transported to a nearby hospital for treatment for injuries sustained in the crash.

The driver of the tractor-trailer, Dwight Deon Smith, 53, of Elizabethtown, NC, was not injured. He was charged with reckless driving by Trooper H. Jamie who investigated the crash..

Northbound lanes of I-95 were re-opened by 5:21 p.m.
Post Your Email Notices, Press Releases, Event Fliers, and Photos
The FREE email packed with local news
The FREE email packed with local news
The FREE email packed with local news
Sign Up