Closings & Delays for Wednesday, Jan. 22, 2014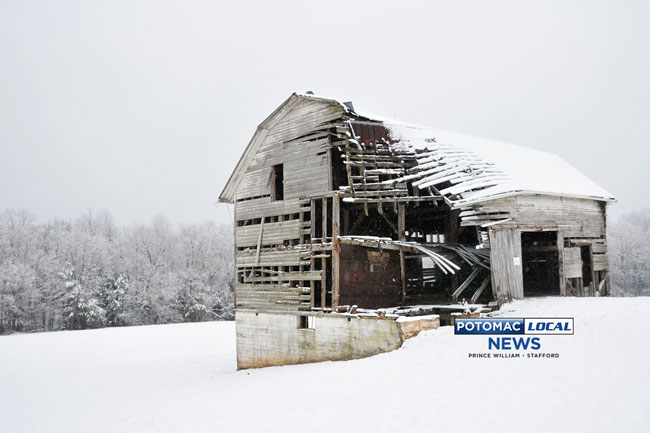 Local school systems
Prince William County
On Wednesday, January 22, 2014, all Prince William County Public Schools will be closed due to inclement weather in certain areas. Code Red for employees. All school division activities including Professional Development sessions are cancelled. SACC will not open.
Stafford County
All Stafford County Public Schools will be closed Wednesday, January 22, 2014." Employees will be on Code 1.
Manassas 
All Manassas City Public Schools will be closed. Code Blue for employees. There will be no after school activities.
Manassas Park
All Manassas Park City Schools will be closed on Wednesday, January 22, 2014 due to inclement weather. CODE RED for Employees.
DoD Schools Quantico
DOD Schools closed tomorrow, Jan. 22.

All DOD schools aboard MCB Quantico will be closed tomorrow. A decision on the base operating status will be made early in the morning and communicated here as well as on our official command website, twitter feed, the base hotline (703-784-3638)
Colleges and universities
Military installations 
Quantico
Fort Belvoir 
Federal Government 
Federal agencies in the Washington, DC, area are OPEN under 2 hours DELAYED ARRIVAL and employees have the OPTION FOR UNSCHEDULED LEAVE OR UNSCHEDULED TELEWORK. Employees should plan to arrive for work no more than 2 hours later than they would be expected to arrive.

Non-Emergency Employees who report to the office will be granted excused absence (administrative leave) for up to 2 hours past their expected arrival time. In accordance with their agency's policies and procedures, subject to any applicable collective bargaining requirements, non-emergency employees may notify their supervisors of their intent to use:

earned annual leave, compensatory time off, credit hours, or sick leave, as appropriate; leave without pay; their alternative work schedule day (AWS) off or rearrange their work hours under flexible work schedules; ; or unscheduled telework (if telework-ready).

(Employees who request unscheduled leave should be charged leave for the entire workday.)
Local government
Prince William County 
Unscheduled Leave Policy in Effect for Wednesday, 1/22/14. This means offices are open, but County employees may contact their supervisors to take unscheduled leave until weather allows safe travel to work.

Senior Centers and Adult Day Healthcare Center Closed
Stafford County
Stafford County Government Offices are opening two hours late today, Wednesday, January 22, 2014 with liberal leave in effect for employees.

All Stafford Courts are closed today.

The Regional Landfill on Eskimo Hill Road is opening on time today, from 8:00 a.m. – 4:30 p.m.

The Gymnastics Center will be closed for morning and early afternoon preschool classes on Wednesday,January 22nd. A decision will be made by 2 pm for afternoon classes.
Local transportation 
PRTC OmniRide, OmniLink
PRTC's Snow Emergency Service Plan, ESP (including Snow Emergency routing), will be in effect for ALL PRTC bus services on the morning of WEDNESDAY, JANUARY 22. Rides on ALL PRTC buses will be FREE. If weather and road conditions are predicted to improve by the afternoon, PRTC may resume operating regularly scheduled service for OmniRide, Metro Direct and Cross County Connector bus services.

To find out if the ESP is still in effect for Wednesday afternoon service, please:

-Check your e-mail for a Rider Express advisory;

-Visit our website and look for a special service alert at www.PRTCtransit.org;

-Call for a recorded message at 703-730-6664
Virginia Railway Express
VRE is operating a full schedule Wednesday, January 22nd. Our crews will be out clearing the platforms to the best of their ability. Please be aware that there may still be icy spots in the parking lots and the platforms for the morning commute. Please take it slowly and allot extra time for your commute for the drive in and walking to the platform.
Organizations
Airports 
Click here to see Dulles International Airport departures 
Click here to see Regan Washington National Airport departures
Click here to see BWI departures 
Click here to see Richmond International Airport flight information 
Post Your Email Notices, Press Releases, Event Fliers, and Photos
The FREE email packed with local news
The FREE email packed with local news
The FREE email packed with local news
Sign Up