MLK Day Student Orators Say Poverty, School Shootings Major Issues Facing U.S.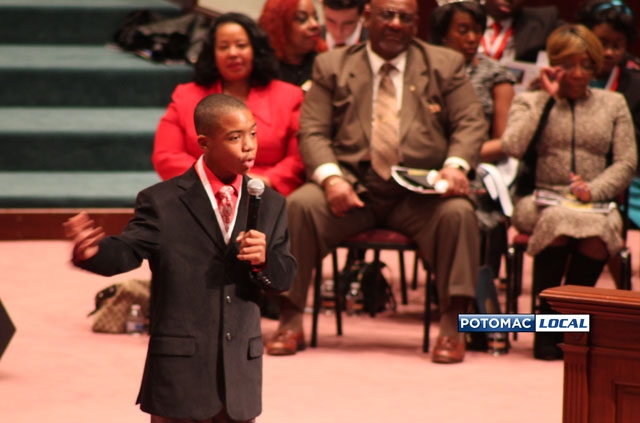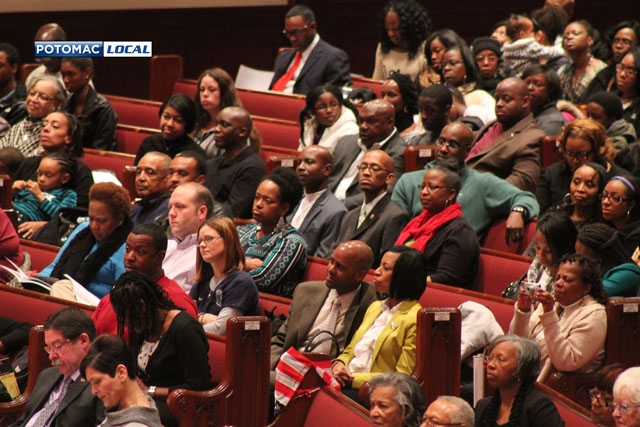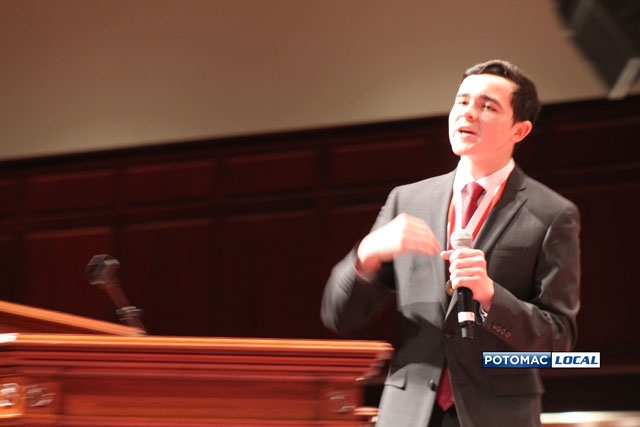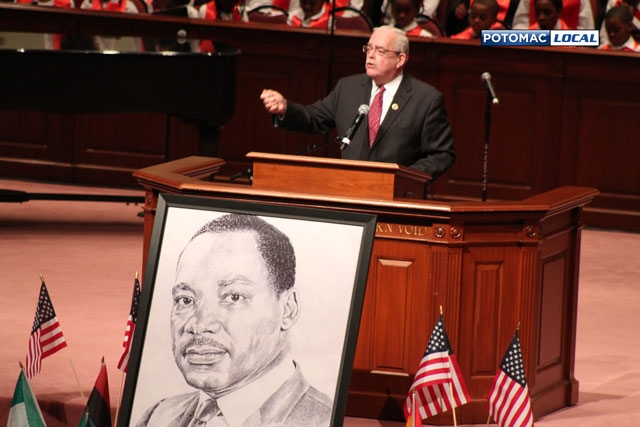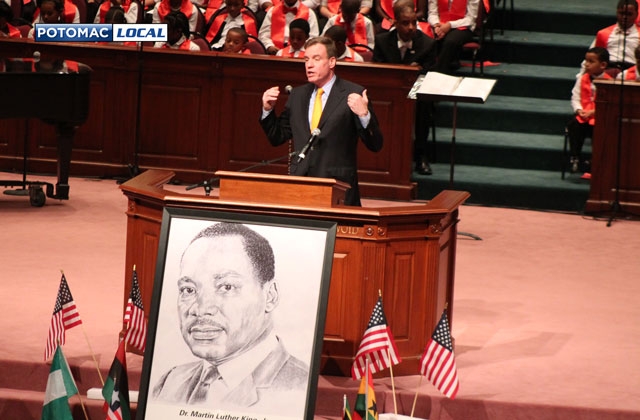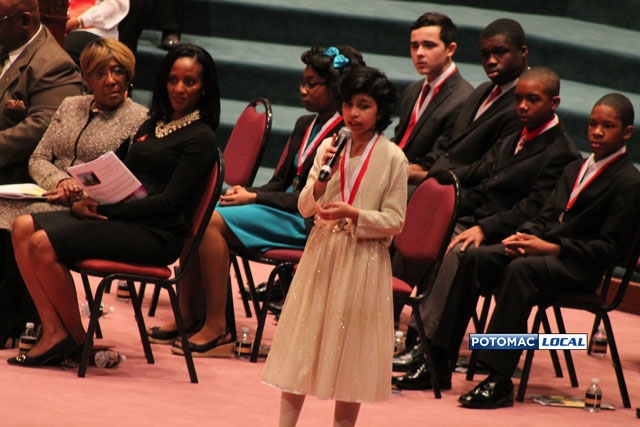 With gumption, he spoke about economic equality and wiping out poverty, and the measure of a man. He commanded the audience, and as he paused several times for inflection during his nearly 20-minute speech, the crowd stood and cheered him onas they might for career politicians and pastors who often preach from the pulpit.
But 15-year-old Jake Gonzalez, of Manassas, is no politician and does not lead a church, though he did at Monday's Dr. Martin Luther King Day Oratorical Contest at the Hylton Memorial Chapel in Dale City
"He taught us that the measure of a man is not where he stands in moments in comfort and convenience, but where stands in times of challenges and controversy. Today, we are faced with many challenges," said Gonzalez, praising Dr. King. "Our struggle is for genuine equality, which means economic equality. It isn't enough for a man to sit at an integrated lunch counter if he doesn't have enough money to buy a sandwich."
He went on to say that in our society today there is a "disgraceful gap in wealth," and added "do not throw a coin at a beggar, destroy his source of poverty."
But even with such poignant words like these, Gonzalez, who goes to Thomas Jefferson High School for Science and Technology in Fairfax County, was passed over for 9th grade orator Norman Jones from Manassas' Stonewall Jackson High School for first prize.
Gonzalez was satisfied with his speech that took him days to write. And, with this being the fourth year he's competed in the contest, he said he took home a win in his heart.
The theme of this year's contest was "There is Still a Dream to Believe in." The theme, and today's speeches, reminded the audience of Dr. King's "I have a Dream" speech delivered 50 years ago on the steps of the Lincoln Memorial in Washington. King, show was shot and killed in 1968, would have turned 85 years old today.
Several student speakers middle and high schools in Prince William, Manassas, and Manassas Park competed for a spot at the. Emanuel Murphy, 13, an 8th grade student at Parkside Middle School near Manassas, took home the first-place award in the middle school competition.
"We don't see men marching in streets with guns, or see people dying of thirst, we don't see these things happen here in America. We do see things like Hurricane Sandy, terrorist attacks, and school shootings," said Murphy. "But all of these things have one thing in common – they can all be stopped."
All of the finalists in the oratorical competition are awarded a $100 savings bond and a Delta-King medallion, named the "drum major" award. The contest has been held each year since 1985 and has been held at the Hylton Chapel since 1996 when the event outgrew its space at the Gar-Field Senior High School auditorium in Woodbridge.
Post Your Email Notices, Press Releases, Event Fliers, and Photos
Subscribe to the weekday Breakfast Links email FREE!
Get
updates straight to your inbox.