Manassas Woman Struck, Killed by VRE Train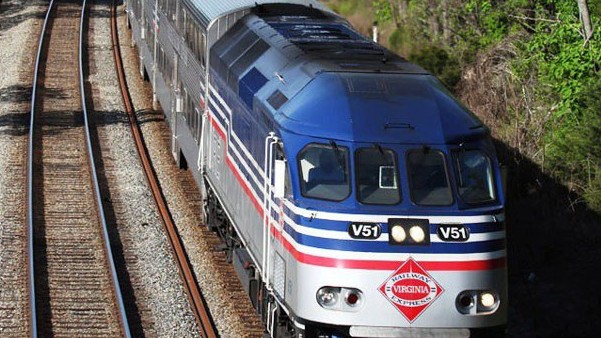 Update 3 p.m. 
A woman from Manassas was hit and killed this morning by a Virginia Railway Express train.
More in a police press release:
On Wednesday, January 15 shortly after 7 a.m., officers were called to the Virginia Railway Express (VRE) station at 10399 Premier Court in Burke for the report of a pedestrian that had been hit by a train.

Officers were met immediately by VRE officials who directed them to the scene.

Detectives from the Crash Reconstruction Unit were called to the scene and conducted the investigation in cooperation with VRE personnel.

The preliminary investigation determined that a locomotive was traveling southbound enroute from Washington, D.C. to Manassas; it was foggy and dark, visibility was reduced. As the train passed the Burke station and rounded a slight curve, the engineer saw a pedestrian walking across the tracks from left to right. The engineer immediately applied the emergency brake and sounded the horn. The train slowed but hit the pedestrian in the middle of the southbound track.

Danyelle Lynn Anderson, 22, of Manassas, was pronounced dead at the scene.
Update 10 a.m. 
Amtrak reports its Train 20, The Crescent, was delayed for about 30 minutes due to this incident.
Update 9 a.m.
The train that struck a person on the tracks this morning was headed from Washington to Manassas in a reverse commute.
Here's the very latetest in a statement from VRE:
VRE Train 321 (Southbound) struck an individual near the Burke Centre Station. All passengers on 321 were provided alternate transportation.

(This is a Southbound train doing a reverse commute, so there were only a couple of passengers on board.) Trains 330 and 332 were cancelled.

No trains are stopped with passengers on board.
There's no word yet from Amtrak on whether that passenger rail system is experiencing delays.
8:30 a.m. 
MANASSAS, Va. — Someone has been struck by a Virginia Railway Express train in Fairfax County and two Manassas line trains are canceled this morning.
Trains 330 and 332 from Broad Run to Washington are not running this morning after someone was struck near the Burke VRE station in Fairfax County. VRE on their website this morning states riders can choose to take Metro instead and that transit system will honor their VRE fare cards.
More as we get it.
Post Your Email Notices, Press Releases, Event Fliers, and Photos
Subscribe to the weekday Breakfast Links email FREE!
Get
updates straight to your inbox.