City: Power Disconnect Phone Calls a Scam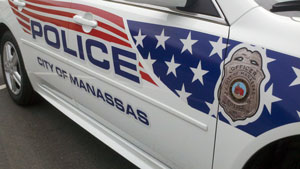 MANASSAS, Va. — People in Manassas are being told their power will be cut off if they don't wire money immediately.
City officials say it's the latest phone call scam targeting unsuspecting residents where someone poses as an employee with the city's power company.
It works like this:
— The caller tells the resident or business that he/she is with the City of Manassas Power Company disconnect team
— Threatens to and that they will cut off the person's power
— Demands money to be wired in the form of a green dot money pack from an "authorized store"
More in a press release:
Please be aware that this is a scam. The City of Manassas Utilities Department does not call to notify residents or businesses of service cut offs. A notice of termination is placed on the utility bill and power will only be cut off if no action is taken by the resident/business in a reasonable time frame. If residents receive a call from someone asking to pay a bill by credit card or wire, please call the City of Manassas Utilities Department at 703-257-8245 to verify that payment is due. The Utilities Department only accepts in person payments at the Public Works facility at 9500 Public Works Drive, never at an "authorized payment store."
Post Your Email Notices, Press Releases, Event Fliers, and Photos
Subscribe to the weekday Breakfast Links email FREE!
Get
updates straight to your inbox.