Call to Action: Care Packages for Soldiers Being Assembled at Leesylvania State Park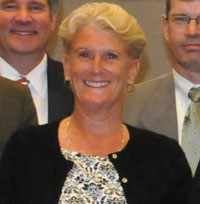 · Good morning – in celebration of the Martin Luther King Holiday weekend, please join the wonderful folks at Leesylvania State Park assemble care packages for soldiers. This event is in partnership with Operation Home Front. Donations of phone cards, baby wipes, tooth brushes, cameras and such will be collected and then assembled into individual packages for the troops. This is the perfect way to celebrate their service with a few goodies from you. This all takes place on Saturday January 18th from 11am-3pm at the Visitor Center. Please visit operationhomefront.net for more info.
· The super teen volunteers with the Joe 15 team are having their 7th Annual Blood Drive on Saturday January 25th from 9am-2:30pm. Please give the gift of life and support these great kids by scheduling your appointment at: redcrossblood.org/make-donation and enter sponsor code: 05312539
· BARN Transitional Housing needs a volunteer driver to go to Woodbridge once a week and pick up donations. The job just takes 4 hours and you do not need to load or unload just have a good driving record. Please call Tammy at (571) 428-2571 to learn more.
· The House of Mercy has re-launched their weekly job search meetings on Mondays 1-3pm. They are open to all and afford those unemployed or under employed a great way to network with other. Please call Ann at (703) 659-1636 to learn more
· Brain Injury Services is looking for several volunteers to visit clients in specific neighborhoods. They have a lady in Fairfax would love company to assist her with fitness routine and grocery shopping. They have a gentleman in Centreville would love to learn how to play chess. They have a client in Manassas who would like company and to get out for lunch or a movie and lastly they have a teenager in Alexandria who would love to play basketball or go to a movie. Please email Michelle at: mthyen@braininjurysvcs.org to learn more.
· Literacy Volunteers of America-Prince William needs you to help an adult learn to read and write. The next Tutor Training Workshop is March 22, 2014. There is a one-time fee of $35 for materials. Imagine the difference you can make in someone's life! Contact at lvapw@aol.com.
· The Prince William Area Agency on Aging – Woodbridge area needs a volunteer for the Adult Day Care Center in Woodbridge. You will answer phones, direct messages, receive participants and visitors, pick-up and drop off mail, make copies, etc. Hours are 10am to 6pm Monday through Friday. A yearly TB test is required (have initial chest x-ray if results exhibit a false positives, followed by yearly screening done by a medical person) Call Melodee for more details: 703-792-4583.
· The Prince William Area Agency on Aging – Manassas area needs a volunteer to be a friendly visitor for a male shut-in. He needs a cherry visitor who can help him read his mail. Contact Barbara at 703-792-7175.
· Catholic Charities has a couple of programs for the immigrant community. Volunteers are needed in both Manassas and Woodbridge as ESOL and Citizenship teachers. Training and all the materials are provided. This is a unique opportunity. Please call (571) 208-1572 for all the specifics.
· SERVE has an URGENT need for volunteer drivers for the Food Distribution Center on Tuesdays and Wednesdays. Drivers take the SERVE vans to area grocery stores and restaurants to pick-up donated food and then return to SERVE for unloading and distribution. You must be at least 21 years old with a clean driving record. Contact Jan at jhawkins@nvfs.org
· ACTS Food pantry in Dumfries needs volunteer drivers on Saturday and Sunday mornings to pick-up food donations from area grocery stores. It's a quick 3 hour shift from 9am-noon to give families needed food from extra supplies. Please call Robin at (703) 441-8606 ext. 213 to learn more.
· If you are looking for other opportunities, please don't forget to call my wonderful team at Volunteer Prince William. Coleen can help you with the Retired and Senior Volunteer (RSVP) opportunities at (703) 369-5292 ext. 207, Shelley can help with any individual or group project and send you weekly updates if you'd like. Shelley is at (703) 369-5292 ext. 201, and Bonnie can help you with opportunities available in Disaster Preparedness at (703) 369-5292 ext. 202. Please visit our newly re-vamped website at www.volunteerprincewilliam.org. Thanks so much for all you do in our community.
Post Your Email Notices, Press Releases, Event Fliers, and Photos
Subscribe to the weekday Breakfast Links email FREE!
Get
updates straight to your inbox.