Stewart: If No State Cuts, Schools will Thrive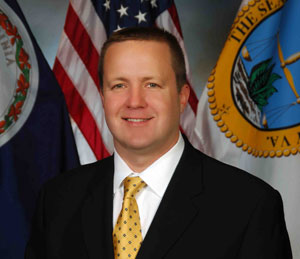 WOODBRIDGE, Va. — In his State of the County Address today, Prince William Chairman Corey Stewart will talk about class sizes and economic growth, and about how the two are intently related.
In his speech, the At-large chairman notes Prince William as business friendly, and says a broader economic tax base will help improve classrooms across the county now known to have the highest student to teacher rates in the Washington, D.C. region.
So, things are good, but we have much to do. Class sizes in Prince William Schools are still too high. Our School system has developed, however, a plan to begin reducing class starting next fall. It is a modest plan, but it will, at a minimum, get us started in the right direction. The plan will require the cost of hiring of a significant number of new teachers, but the impact of these new ongoing costs on taxpayers can be mitigated if we approach this problem gradually.
Stewart states for the schools to improve, there can be no more cuts to education at the state level, and he says Virginia should fund more of the Prince William school's $1 billion annual budget. Now, Prince William County Government gives 57% of its annual budget to the school system in addition to the schools' state and federal funds.
Stewart also calls for funding more police officers to the tune of 25 per year, up from the current funded 10 new officers per year as per the county budget.
On public safety, we must make certain that we keep pace with our growing population. This means that we must restore the police and fire and rescue staffing plans. Our Department of Fire and Rescue need additional staff to provide the entire County with top-of-the-line 24-hour fire and life support coverage. For police, this Board approved a comprehensive plan that calls for 25 new officers per year, but we have only approved a budget to provide 10 sworn officers per year. While this is a necessary step in the right direction, we as a Board must provide the necessary support to meet our goals.
The Prince William County Board of Supervisors meets at 2 p.m. in Woodbridge, where Stewart will present his full speech to the Board.
Post Your Email Notices, Press Releases, Event Fliers, and Photos
Subscribe to the weekday Breakfast Links email FREE!
Get
updates straight to your inbox.