Call to Action: Volunteers Needed as ESOL & Citizenship teachers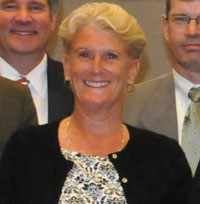 Call to Action 
· Good morning . . . Happy New Year!  Many of us make New Year Resolutions – how about this one: Resolve to Volunteer in the New Year. I can't think of a better way to meet like- minded people, make friends, and do good in your community. It is a win/win for everyone. There is a great deal of power when one unites with another to champion a cause. You can make a difference and here is a list to get you started:
· Literacy Volunteers of America-Prince William needs you to help an adult learn to read and write. The next Tutor Training Workshop is January 11, 2014 9am to 4pm and January 25, 2014, 9am to noon. There is a one-time fee of $35 for materials. Imagine the difference you can make in someone's life! Contact at lvapw@aol.com.
· Keep Prince William Beautiful will conduct their quarterly litter survey as required for their membership in Keep America Beautiful on Wednesday, January 15 from 8:45am to 1:00pm. Surveys are conducted from a temperature controlled van and lunch is provided afterward. Volunteers will meet at 4939 Ridgewood Center Dr., Woodbridge, VA and will receive a brief training. Please email info@kpwb.org to sign-up and learn more!
· There will be a free tax preparation site for low income residents at the Ferlazzo Building from 10am to 1pm on Saturdays starting in late January and running until April 12 . . . but only if a Volunteer Site Coordinator can be found. Please contact Mary at Mary.Enure@fairfaxcounty.gov or James at James.Do@fairfaxcounty.gov if you can fill this need.
· Contact Coleen at RSVP chersson@volunteerprincewilliam.org if you can drive a cancer patient from Manassas Park to Gainesville for radiation treatments. The treatments are daily for the next 33 days at 10:15am and a ride home is needed as well. Please consider signing-up for a few days and Coleen will work her magic to get it all scheduled.
· BEACON Adult Literacy program is looking for ESL teachers for the adult students. No experience is needed because their training will give you all the skills needed to make a monumental impact on another person's life. Classes are held both mornings and evenings, Monday through Friday. Please visit their website at: www.beaconliteracy.org for more info.
· The Prince William Area Agency on Aging – Woodbridge area needs a volunteer for the Adult Day Care Center in Woodbridge. You will answer phones, direct messages, receive participants and visitors, pick-up and drop off mail, make copies, etc. Hours are 10am to 6pm Monday through Friday. A yearly TB test is required (have initial chest x-ray if results exhibit a false positives, followed by yearly screening done by a medical person) Call Melodee for more details: 703-792-4583.
· The Prince William Area Agency on Aging – Manassas area needs a volunteer to be a friendly visitor for a male shut-in. He needs a cherry visitor who can help him read his mail. Contact Barbara at 703-792-7175.
· Catholic Charities has a couple of programs for the immigrant community. Volunteers are needed in both Manassas and Woodbridge as ESOL and Citizenship teachers. Training and all the materials are provided. This is a unique opportunity. Please call (571) 208-1572 for all the specifics.
· SERVE has an URGENT need for volunteer drivers for the Food Distribution Center on Tuesdays and Wednesdays. Drivers take the SERVE vans to area grocery stores and restaurants to pick-up donated food and then return to SERVE for unloading and distribution. You must be at least 21 years old with a clean driving record. Contact Jan at jhawkins@nvfs.org
· First Home Alliance has a fun opportunity for volunteers to help them produce a video campaign on all their services to first time homebuyers and distressed homeowners. So if you have any knowledge of video productions please give them a call at (703) 580-8838 ext. 23 to learn more.
· The Brain Injury Services is looking for a special volunteer who is a graduate of Columbia University in New York to visit a gentleman in his 90's who is also a graduate and taught at Columbia. This gentleman lives in Fairfax would love to chat a couple of times a month about New York, Columbia and politics. If you are this special volunteer please call Michelle at (703) 451-8881 ext. 232 to learn more.
· ACTS is entering their very busy season at their Thrift Store in Dumfries. Volunteers are needed Tuesday thru Saturday to greet donors and help them unload their car. This is a bustling place and promises to be fun for all the volunteers. Please visit their website at www.actspwc.org to complete your volunteer application form. This sounds like a great job for teens.
· ACTS Food pantry in Dumfries needs volunteer drivers on Saturday and Sunday mornings to pick-up food donations from area grocery stores. It's a quick 3 hour shift from 9am-noon to give families needed food from extra supplies. Please call Robin at (703) 441-8606 ext. 213 to learn more.
· Last but certainly not least! Volunteer Prince William is hosting Volunteer Management Training series in January and February. Come hone your skills as a professional volunteer manager in this 6 week program. We will meet every Thursday beginning January 9th from 9am-11am in Dale City. Topics covered include: understanding volunteering, planning your program, recruiting and placing volunteers, training and orienting volunteers, supervising volunteers to maximize their experience and evaluating your program. This training program is free and promises to be worth your time and talent investment. Please visit our website to register: www.volunteerprincewilliam.org
· If you are looking for other opportunities, please don't forget to call my wonderful team at Volunteer Prince William. Coleen can help you with the Retired and Senior Volunteer (RSVP) opportunities at (703) 369-5292 ext. 207, Shelley can help with any individual or group project and send you weekly updates if you'd like. Shelley is at (703) 369-5292 ext. 201, and Bonnie can help you with opportunities available in Disaster Preparedness at (703) 369-5292 ext. 202. Please visit our newly re-vamped website at www.volunteerprincewilliam.org. Thanks so much for all you do in our community.
Post Your Email Notices, Press Releases, Event Fliers, and Photos
Subscribe to the weekday Breakfast Links email FREE!
Get
updates straight to your inbox.