New Taxes on Food, Fun, Considered to Pay for Class-Size Reduction in Prince William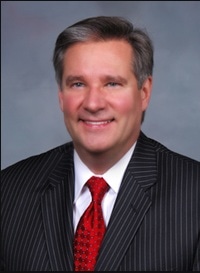 WOODBRIDGE, Va. — When it comes to raising money to reduce class sizes in Prince William County, will property taxes go up, or will new taxes be levied on food, fun, and vices?
Officials elected to both the County Board of Supervisors and the School Board are wrangling with reducing the number of students per teacher in Prince William's public schools. The county boasts the largest class sizes in the Washington, D.C. region.
A new plan presented by Schools Superintendent Dr. Steven Walts targets the kindergarten, 6th, and 9th grade levels, and calls for hiring more teachers and implementing instructional coaches to help children through these most transitional years of scholastic life.
"There may be some who look at this and say 'I might agree to start at one grade level,' or 'why did you just do three grade levels?' So, I'm sure a lot of people have different feelings about this," said Walts. "I was trying to strike a point at which I thought we might be able to get five members of both Boards to support this. This is not set in stone, this does not have to be the plan, in the short amount of time we had to prepare it is a solid plan we can stand behind, one we can defend, and it's a start."
The class-size reduction plan is slated to cost taxpayers an estimated $3.6 million if implemented in the 2014-15 school year. Budgeted over the next five years, the plan by 2019 is expected to cost $21.6 million, mainly due to an increase in funding from the county, and a decrease in state funding, for teachers and staff enrolled in the Virginia Retirement System.
The plan identifies changes at the 6th grade level first, hiring 16 new teachers. Next, about 13 new kindergarten teachers would be hired to reduce class rations from 23:1 to 21:1, and the class size maximum cap from 28 to 27 students. Then, 11 new math teachers would be hired for 9th grade students, and they would "ensure high achievement results in Geometry, Algebra I, and Algebra II," according to Walts' plan. An instructional coaches would also be hired to support teachers in each of these grade levels.
Gainesville District Supervisor Peter Candland, who last week called for an increase to the 57.23% of the annual automatic funding transfer from county coffers to the Schools' nearly $1 billion budget, but did not say exactly how much he would increase it by, said Walts' plan did not go far enough.
"This conversation seems to only happen once in a generation where we get together and talk about changes to the way we fund education here, and its taken us years to sit here and get ginned up enough to sit here and really get serous about this and I was expecting a bolder plan," said Candland.
One option to pay for the reduction plan is to raise the county's property tax rate about 1 cent to generate $4.5 million dollars. A rise the assessed property values could easily generate the cash, but Prince William County Executive Melissa Peacor said officials shouldn't count on rising property values as a guaranteed funding source.
Then there's enacting a round of taxes not currently imposed in Prince William County. They include a meals tax charged to those who dine out, an admissions tax charged at entertainment venues, and a tax on cigarettes. Each would generate $16 million, $1.1 million, and $3.3 million, respectively, said Prince William Deputy County Executive Christopher Martino, who is expected to give a full brief on the impact levying these new taxes next week at Tuesday's Board of Supervisors meeting.
Walts said about 200 indicators are monitored at the state level to gauge student success, from Standards of Learning testing to graduation rate. If the plan is enacted and those numbers go up, it is a sure sign the plan is working, he said.
Post Your Email Notices, Press Releases, Event Fliers, and Photos
The FREE email packed with local news
The FREE email packed with local news
The FREE email packed with local news
Sign Up