Moser: School Grave Exhumation Tugs at Heartstrings, Ironic for County that Promotes History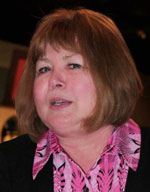 Opinion
The exhumation of Lynn Family graves at the site of the soon-to-be-built 12th high school has been controversial and heart rending.
All week long, email has been exchanged, with friends, with colleagues, elected officials and reporters. Before I write another sentence, I'd like to thank Jill Palermo, writing for insidenova.com, who has produced a series of articles, beginning on August 23, regarding the gravesite at the proposed 12th high school.
If not for Palermo's efforts, none of us might have noticed what was happening, the Lynn family may never have learned the whereabouts of their ancestors as Palermo wrote on Nov. 18 , and this loss of a piece of our history may have gone unnoticed. Her continued efforts and research culminating in this article from Nov. 21 captured the attention and helped Dr. Bill Olson, Chairman of the Historical Commission's Cemetery Committee share his concerns about the site and the exhumation.
Our Potomac Local editor, Uriah Kiser, wrote about the situation on Nov. 18 and again on Nov. 19. WRC-TV reported on Nov. 18 and WUSA-TV posted this video report.
The video from the school board hearing may have answered some questions, but for many of us, the answers were not sufficient. PWCS has posted a lot of information on this page, but I am very much aware this information was not posted prior to the outcry of residents.
I thank Delegates Scott Lingamfelter and Rich Anderson for championing the citizens and the Lynn family. Our representatives of the 31st and 51st Districts and their staff have been extraordinarily helpful and I believe we may see some state regulation to ensure this situation is not repeated.
I am so disappointed, not only in the way this situation has been handled, but in the lack of direct communication from our local elected officials. I do appreciate Chairman Stewart and Supervisor Nohe's efforts to enact a new policy to ensure no other gravesites are violated without proper notification of the family, but it feels like a case of "Too little, too late."
There was a time when any one of us concerned citizens could pick up the phone or send an email and get a response directly from our elected officials. That seems to happen less and less, as responses now are often through a spokesman. I understand it is becoming near impossible to interact with every constituent with a problem, since each district now has a population over 65,000 residents.
Our county has grown too large, too fast. There is an enormous push to get this school up out of the ground. Economic Development is scrambling to get jobs here that are more than retail and restaurant.
State and Prince William County transportation officials are hustling to catch up with roads to transport all these new residents.
We continue to build homes at an alarming pace, we're consuming all the old growth and wetlands with promises to mitigate or relocate…Isn't that like robbing Peter to pay Paul?
I want to leave you with a thought that plagued me all week:
Tourism is the best idea for Prince William County. Tourism means people come here, spend their money, enjoy their visit and then go home to their own state or county, where their children go to school.
Our primary resource for tourism is our history. How horribly ironic it is that we have obscured this site. Worse still, how many times has this happened before the press, the citizens and the internet became the watchdogs of development and the protectors of our resources?
Post Your Email Notices, Press Releases, Event Fliers, and Photos
Subscribe to the weekday Breakfast Links email FREE!
Get
updates straight to your inbox.