Prince William's Packed Classrooms Factored into Economic Development Effort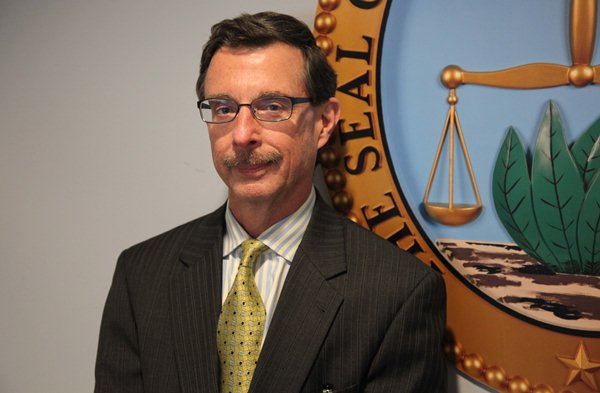 PRINCE WILLIAM COUNTY, Va. — In an effort to get out of the shadow of larger area counties, Prince William County wants to add to the list of businesses it wants to lure to the region.
Economic development officials want to attract more companies that deal in materials and life sciences, such as engineering firms, and more logistical business, such as warehousing and short-hauling trucking companies, and defense-industry jobs like cyber security, are keys to growth in the county.
At a presentation to elected officials this week, George Mason University was praised for their involvement in the local economy, and its Prince William Campus in Manassas is said to be ripe for the development of a medical educational campus. Economic developers also want to build out Innovation at Prince William – the stalled business park near the George Mason campus, as well as redevelop eastern Prince William County and take advantage of the business resources already in place to foster growth and entrepreneurship.
"Most economic development programs understand that the majority of investment that takes place takes place from companies that are already in your back yard, who have already invested here, who have already paid taxes here, and will grow here," said Prince William County Economic Director Jeffery Kaczmareck.
The director also proposed a new program to help marry job seekers with employers looking for specific skill sets, and noted that attracting top talent to the area is key to his plan.
But that may be easier said than done, as families who move to Prince William County have to contend with some of the largest class sizes in the state. In Virginia's second largest school system, there are, on average 30.3 students per teacher in high school classrooms, and 30.8 students in middle schools, making it the highest student-to-teacher ratio in the Washington area, according to a FY2014 report from the Washington Area Boards of Education. For elementary schools, only neighboring Loudoun County has a slightly higher number of students per teacher – 23.4 vs. Prince William's 23.3, according to the same report.
Prince William Gainesville District Supervisor Peter Candland, who tonight will hold a public forum on class size, wants to see more spending on schools to reduce class size. That, he says, will help to attract more companies to the region.
"Everything that we do here comes down to money. All of these presentations that we've had so far, adding this person to county staff, and adding that project, that all has to be balanced by the fact that this haunts us…it means looking at our spending priorities and what we're doing overall," said Candland.
Members of the county's Economic Advisors Group, which works with Kaczmareck, reiterated several points to elected officials.
"In today's world we have to stand out, just like my business," said Lovey Hammel, Director of Prince William-based Employment Enterprises. "The county is somewhat like my business — I have to attract businesses to work with me, and I also have to find the workforce to handle those contracts simultaneously. So, I appreciate all of the facts I've heard today about the schools and the sizes, but I would say you need the strong business community to help you work on those issues."
Post Your Email Notices, Press Releases, Event Fliers, and Photos
The FREE email packed with local news
The FREE email packed with local news
The FREE email packed with local news
Sign Up