Now a 'Giant iPad,' Hylton Planetarium Offers New Shows, Attracting New Audiences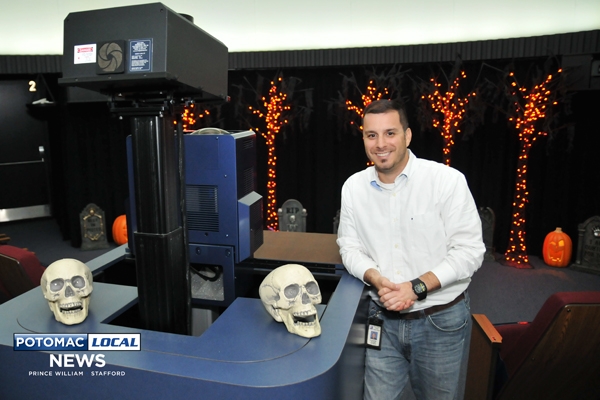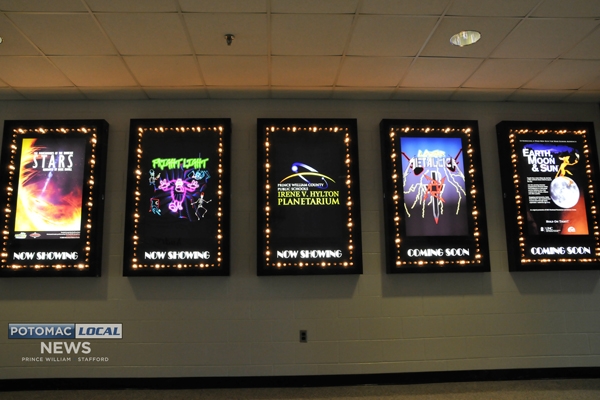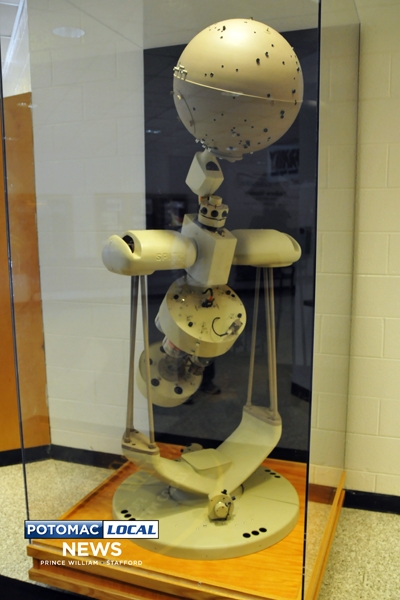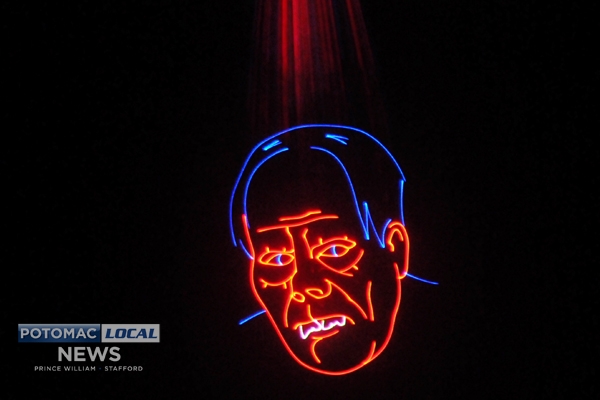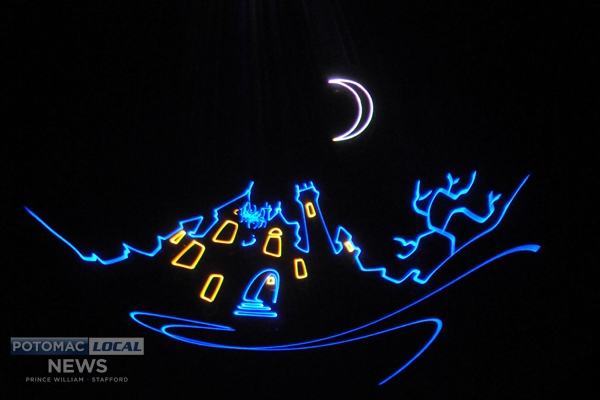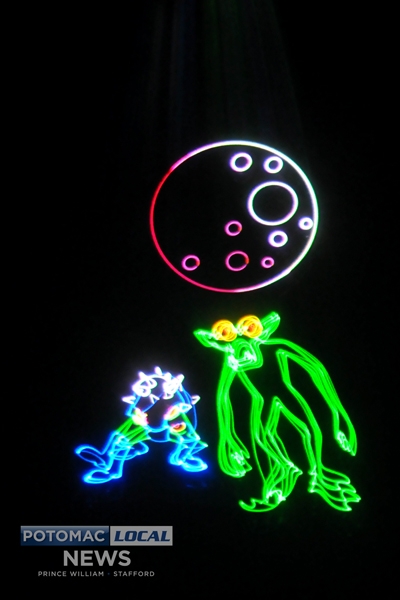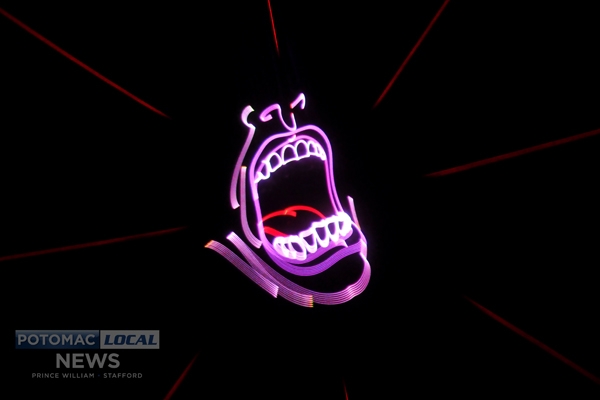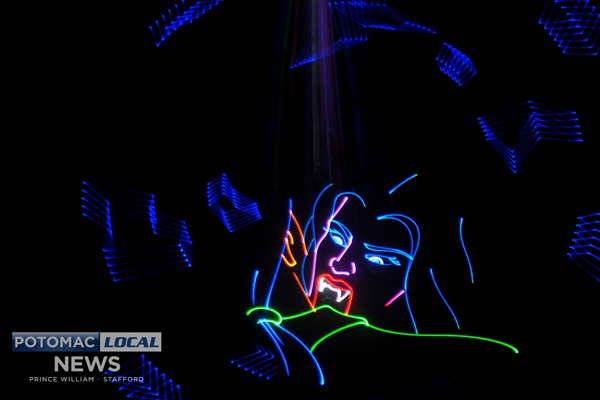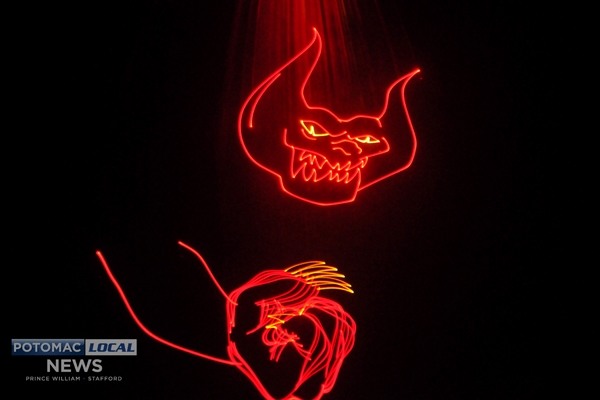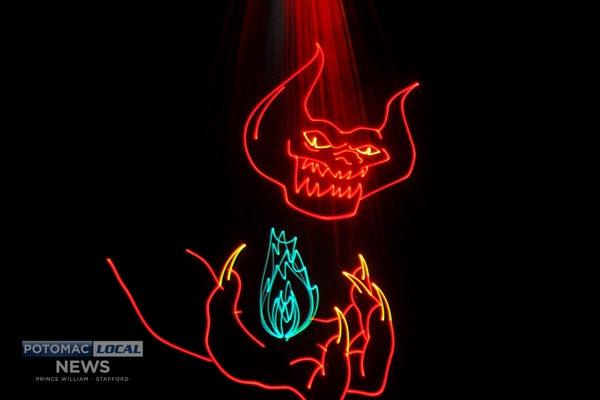 WOODBRIDGE, Va. — This month, the planetarium at C.D. Hylton high school in Woodbridge will host exclusive presentations as a part of the facility's annual Halloween and Christmas events. The planetarium is the only educational facility of its kind in Prince William County. It is operated by a projection system capable of producing high-quality laser light shows, equipped with special effects and audio stimulation.
But what many people don't know is the guy behind the program, Anthony Kilgore. With less than 500 active planetariums in the United States, Kilgore's role as director is one-of-a-kind.
"Being a planetarium director is not something you go to college to do, you kind of fall into it," said Kilgore. "The learning curve was steep and it still is. I'm learning new things every day. As an astronomy teacher, I know the content, but to make things happen on the dome, every day is a challenge."
"The planetarium is a great resource to the county and Mr. Kilgore does a fantastic job of running it," says Kurt Knight, earth science teacher at Hylton High School. "When I've taken my own students there it's been an incredibly positive experience and they absolutely loved it."
Kilgore obtained a bachelor's degree in secondary education at Youngstown State University in 2002 and graduated from Virginia Tech in 2009 with a master's degree in science curriculum and instruction. He has served as a high school teacher in Northern Virginia for 12 years, 6 of those years at C.D. Hylton High School.
Since 2008, Kilgore simultaneously operated the planetarium and taught astronomy and earth science at Hylton High School. Last year, he was designated as the sole operator of the planetarium .
Ever since he first became a teacher, Kilgore says he has advocated educational learning through out-of-classroom experience.
"You can learn about something all day long, but it's a whole other thing to experience it," he says. "When the planetarium first opened up, I thought, 'what a great opportunity for me to be that guy to create that experience for other students' and It's been a pretty wild ride ever since."
History and operation
The planetarium was originally built in 1991 as part of the high school's educational programming. The original projector featured a round, tin ball with tiny holes on the exterior and light bulb in the center and could project stars on the ceiling through the small openings. Kilgore said he contributed to the planning to upgrade the planetarium's technology. Today, Kilgore describes the dome as a giant iPad, capable of producing a real-life experience that was not possible before.
"When people would come to the planetarium before, it was originally built so that I could reproduce the night sky and talk about it and that was the extent of it," says Kilgore. "Whereas now, because it is digital, I can land you on the planets, I can take you into deep space, I even do an underwater show and because it's a dome, it's happening 360 degrees all around you."
The planetarium seats 65 people and serves about 600 students each week during the school year. Kilgore says the planetarium is attractive to schools and teachers across Prince William County because of the ability to create educational programs pertaining to different curriculums.
For instance, Kilgore says, third graders learn about the relationships between the earth, moon and sun. With the digital planetarium, Kilgore is able to recreate the seasons, tides, rotation, revolution, and moon phases on the dome. Whereas before the planetarium was limited to recreating the night sky, a subject that isn't the focus of most curriculums, now the shows are able to include content for specific grade levels.
"When the fourth graders come, their curriculum is the solar system, so I actually take them and land them on every single planet," he says. "Now I'm able to recreate specific things for specific grade levels and that's really exciting to teachers in the county. They want their students to come and have the experience because it's backing up their learning about a particular subject matter."
Challenges
But with any great invention, there are bound to be challenges. Kilgore says that the cost of buying a digital program to use with a specific grade level racks up a cost of about $20,000. When the high school got the digital upgrade to the planetarium, it was able to remain sustainable with the help of a $250,000 dollar check from area philanthropists, the Hylton family. Now, the funding is dependent on the income made off evening public shows.
Kilgore says that more often than not, many Prince William County residents are still unaware that the planetarium even exists. He says one of his greatest challenges has been advertising.
With the help of different publications, for the past two years, Kilgore says he was able to sell out every single seat for each Christmas show.
"That was so big for us financially, because then we were able to get new shows for our students," he says. "Our tickets are a fundraiser for the planetarium because those funds go towards buying the new digital programming."
"The Prince William County school system owns the planetarium, so they give the planetarium a budget every year and that budget takes care of the annual maintenance contract to maintain the technology, and that's as far as it goes. That's where the element of advertising comes in," he says. Kilgore says now that he has the system, the challenge is obtaining all the professionally programming that goes into it. He jokingly compares the situation to receiving a game system without games to play.
"Imagine that you're in middle or high school and mom and dad just bought you a brand new Nintendo PlayStation for Christmas, but they didn't buy you any games. You have this brand new system hooked up to the TV and the controller and you're sitting there going 'well now what?'"
Planetarium Shows
Ultimately, Kilgore hosts about 50 different types of shows at the planetarium and is not limited to students. He says the planetarium has been booked for birthday parties, anniversaries, Bar Mitzvahs, summer camps and on Sept. 27, he held his second wedding proposal ever.
Kilgore says that the manufacturer of the planetarium first provided him with a 2-week training program to cover the basics of operating the facility. He also attends conferences to get insight on what other directors are doing.
Starting on Friday, Oct. 11, Kilgore will be hosting three public Halloween laser shows that will be presented each Friday night beginning at 6 p.m. Similarly, on Friday, Dec. 6, the evening Christmas shows will begin. Often times, other planetarium directors are surprised to learn about the specialty programs, says Kilgore.
These aren't your typical lightshows.
"My 9 o'clock version of fright lights is loud and has costume characters, stage effects, and haze machines. It is like a haunted planetarium show," he says. "For the Christmas shows, I actually make it snow. I try to add elements of a 3D or 4D experience so that it's not just stars on a ceiling."
In the spring, Kilgore conducts a series of shows called "Science After Dark," which will start on Jan. 31st and run every Friday night into early March. Kilgore says one of the exciting elements about these shows is that each is choreographed to a different kind of music.
"These are not star shows, these are not education shows that you would typically think of at a planetarium show, these are laser shows," he says. "We have a state of the art laser system that is called SkyLase and I actually explain how laser light work and how the color of light work with the human eye."
What's in store for the future?
Kilgore says he plans on installing clickers into the arm rests so that he will be able to engage the audience in the presentation even further. Additionally, he says the next step will be obtaining 4D cinema seats.
"My next big financial challenge is to get the 4D seats to interact with the audience. For instance, if I was doing a shuttle launch, the seats would rumble," he says.
Tickets can be purchased in advance at the main office or the evening of at the planetarium. Tickets go for $10 and all members of the public are invited.
You can view the event schedule as well as learn more about the planetarium by visiting hyltonplanetarium.com. If you have any questions regarding the planetarium, Kilgore recommends calling the school's main office at 703-580-4000 or sending him an e-mail at: kilgorae@pwcs.edu.
2013 Public Show (Halloween Special) Schedule
Tickets go on sale October 1st, 2013
Friday, October 11th, 2013
6 p.m. – Fright Light
7:30 p.m. – Laser Metallica
9 p.m. – Fright Light (Louder & Scary)
Friday, October 18th, 2013
6 p.m. – Fright Light
7:30 p.m. – Laser Metallica
9 p.m. – Fright Light (Louder & Scary)
Friday, October 25th, 2013
6 p.m. – Fright Light
7:30 p.m. – Laser Metallica
9 p.m. – Fright Light (Louder & Scary)
2013 Public Show (Christmas special) Schedule
Tickets go on sale December 1st, 2013
Friday, December 6th, 2013
6 p.m. – Laser Holidays
Post Your Email Notices, Press Releases, Event Fliers, and Photos
The FREE email packed with local news
The FREE email packed with local news
The FREE email packed with local news
Sign Up