Son Off to College, Mom Has Field Day in Supplies Aisle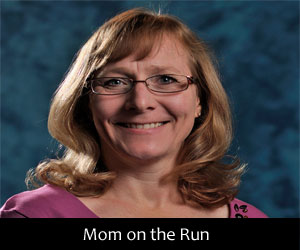 Mom on the Run
I'm at Walmart, roving around with a shopping cart. I have no list, I left it at home, and I've been told that my list is questionable anyway. "I didn't use half that stuff, Mom," my daughter said. And, "I don't really need much more stuff," my son shrugged.
However, I know that is completely wrong. My son cannot go off to college with only clothes, a laptop, towels, and sheets. He has to live there in his dorm room, with none of the comforts of home, and he has to complete classwork. He needs more stuff. And so here I am, picking up stuff.
I started with underbed storage bins. Those, he agreed, he needed. Walmart only had four in stock, and I got all four. Four seems like a lot, but the bins are fairly short and I know the dorm bed mattress will raise up so we can stack them beneath. Worst case, we carry them back home and use them when we (shudder!) deep-clean his room after he's gone.
The underbed bins are oversized and bulky, though, and with them in the cart there's not room for much else. Also, they're tall, sticking up out of the cart, and I'm short, so I'm having a tough time seeing around them as I roam the aisles, looking for obvious necessities.
I have a field day in the office supply aisle. 'He doesn't need anything else, pish,' I mutter to myself as I choose a pair of scissors. He absolutely needs a pair of scissors. I also get a stapler and staples. An economy-size roll of tape, with dispenser. A package of sticky notes. A package of mechanical pencils, because one box of his preferred type of pen won't fit every situation. A mini spiral bound pad of paper, because … because the spiral bound school notebooks I already have can't fulfill every note-taking requirement. Finally, a magnetic wipe-on, wipe-off wall board.
With every item, 'humph,' I think. 'He's going to need this. Has everything he needs, indeed.'
I troll through the cleaning products aisles next. I already have a big tub of individual packets of laundry detergent, but I pick up a package of self-cleaning toilet tablets. I think he'll use those, if no other cleaning products. On my daughter's advice I select a package of paper bowls and plastic forks and spoons; I agree with her conclusion that he wouldn't ever clean reusable ones.
And now I'm in the pharmacy section of the store. I have already built him a first-aid kit, and accumulated a variety of cold medicine. I pick up a bottle of ibuprofen – a big one, he's going to be playing sports – and add it to my cart. I look at hand sanitizer, decide he would he never use it, and leave it on the shelf. Deliberately, I wheel over to the makeup area, where I stop and look carefully in the nail section. I need … hmm ….
Really? There's only one decent fingernail kit here, and it's by Revlon, with a cuticle tool and a little sueded pouch. He needs a pair of nail clippers, and I would like him to have a file, too, but Revlon? I look and look, but there's no other choice. Seriously, there isn't an Axe brand "Man's Grooming Kit" or something? In manly black and gold? Finally I give up, and lean over to slip the Revlon kit in the cart, in the remaining small pocket of space. He can leave it in a drawer or something. Or throw away the little beige pouch and keep the tools.
In any case, he will have it. Better too much than too little, and shopping for college, well, it's one of the last little ways I'm going to take care of my boy.
And I roll on over to hairbrushes, where I consider … OK, nah. Even I can't justify getting him a hairbrush.
Post Your Email Notices, Press Releases, Event Fliers, and Photos
The FREE email packed with local news
The FREE email packed with local news
The FREE email packed with local news
Sign Up