'Rogue Drivers' Prompt Stafford Cab Companies to Ask for Government Regulation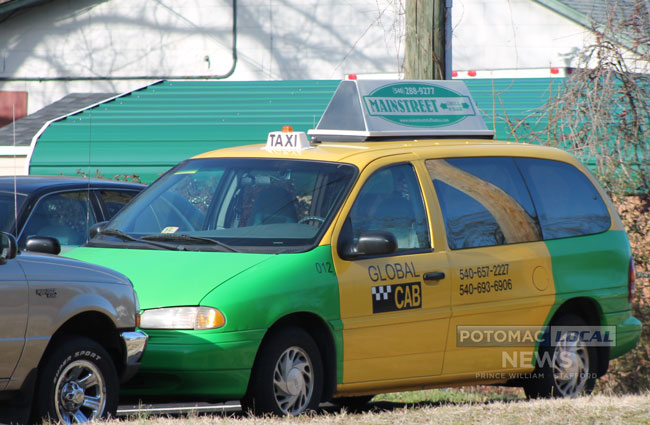 STAFFORD, Va. — At least two cab companies in Stafford want to be regulated by the county government.
Owners of Global Cab and Airport Taxi told elected officials on the Stafford Board of County Supervisors they run reputable operations with drivers who work as independent contractors. But they say with no rules governing prices or how fares are metered, there are so-called rogue drivers who can quickly set up shop, pick up passengers, and charge unexpected high fares.
"I cannot run a biz in this kind business when anyone can come in…and then open a taxi business," said Airport Taxi owner Bashir Malik.
He added that some of the drivers he has hired have split off to start their own companies, and they charge whatever they fare they deem fit. Owners said it all comes without any rules set forth by the county to govern fares – rules that are in place in area jurisdictions like Fredericksburg, Fairfax, and Alexandria.
"The owners and operators of cab companies in Stafford came and asked to be regulated, which I find a bit odd because most companies don't want to be regulated by the government," said Stafford County Griffis-Widewater Supervisor Jack Cavalier.
The Board of Supervisors agreed to ask county staff, as well as committees on public safety and roads, to review any policies in place that regulate cabs in the county, as well as come up with any new polices that could crack down on drivers who charge too much.
"We need to look at some sort of regulation that prevents passengers from being picked up late at night and being charged $50 for what normally would have been a $10 fare," said Cavalier.
Global Cab owner Doug Overvolt said he wants to see the county's sheriff's office stop cabs that might be operating without a proper permit. Board of Supervisors Chairman Susan Stimpson said Sheriff Charles E. Jett should be brought into the conversation on whether or not to regulate taxi cabs in the county.
Rockhill Supervisor Cord Sterling said he is hesitant to put more government regulation in place.
"I ride in taxis quite a bit, but I don't know the first thing about regulating them. My experience with regulation is the government telling [cab owners] what prices to charge, and I tend to lean toward the free market," said Sterling.
As the county grows, Cavalier said he's convinced some sort of regulation will be needed to govern fares, as ridership to and from places like restaurants, shopping centers, bars, and to airports like Regan Washington National and Dulles is on the upswing.
Post Your Email Notices, Press Releases, Event Fliers, and Photos
Subscribe to the weekday Breakfast Links email FREE!
Get
updates straight to your inbox.