Manassas Schools Awarded $62,000 in Grants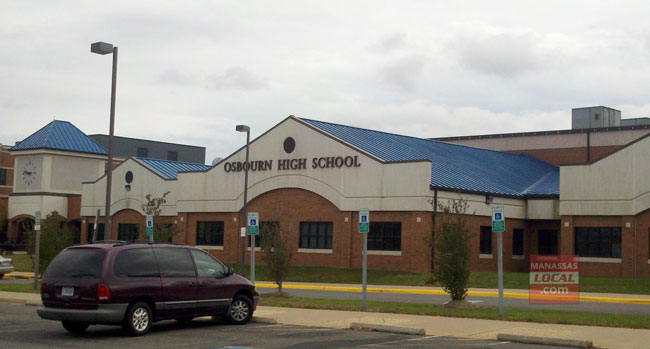 Submitted News 
MANASSAS, Va. — The MCPS Education Foundation is pleased to announce that it has awarded more than $62,000 to programs in the Manassas City Public Schools (MCPS) for the 2012-13 school year.
Advancements in technology lead to advancements in educational methods, and the MCPS Education Foundation is delighted to provide funding towards iPads and iPad minis for use at Mayfield Intermediate School, as well as a donation for the purchase of document cameras for use at Osbourn High School. Approximately 540 Osbourn students will benefit from the ELMO cameras, which will "increase effective ESL, special education, and regular education instruction by providing a demonstration-based learning environment," said Katie Ball, Coordinator for Manassas City Public Schools Professional Learning and Fine Arts.
Recognizing that literacy is the foundation of all learning, the MCPS Education Foundation funded three grants supporting literacy. Jennie Dean Elementary School has received a grant for the "Reading All Together Year II," following last year's "Reading All Together" grant, and Mayfield Intermediate School received funding for "Furthering Students' Reading Comprehension through Use of the Nook," bringing literacy and technology together. Additionally, the Foundation has funded the "Powerful Project Learning Club" at Haydon Elementary, which is "designed to motivate students reading at grade level who may be falling behind in their work," said Janine Emmel, Reading Specialist at Haydon Elementary.
STEM (Science, Technology, Engineering, and Mathematics) and robotics program funding comprises the majority of the Education Foundation grants. Together, Micron Technology Foundation and Lockheed Martin generously contributed more than $53,000 to the MCPS Education Foundation to be used for FIRST LEGO League, FIRST Robotics Challenge, SeaPerch underwater robotics, VEX robotics, and other STEM programs offered to all grade levels and every school throughout MCPS. Along with the MCPS Education Foundation and with the support of SySTEMic Solutions, a STEM program of the Northern Virginia Community College, Micron, Lockheed Martin, and MCPS recognize the importance of STEM and robotics literacy, and partner to ensure that Manassas City children have the opportunity to develop these skills in a fun and challenging environment.
To reach students of all levels and interests, the Education Foundation also provided funding for a "Saturdays in DC" field trip program for Metz Middle School students, as well as the Jennie Dean Dolphin Running Club. Finally, a grant was provided to Osbourn High School for photography equipment for the yearbook.
Scholarships
The MCPS Education Foundation is preparing to assess scholarship applications for graduating Osbourn High School seniors as well as for Manassas City Public School students participating in summer enrichment programs. Scholarship applications are due on April 1, and applications can be found at mcpsedfoundation.org/scholarships.
The mission of the MCPS Education Foundation is to ensure funding for quality education for all MCPS students now and in the future, through advocacy, public awareness and community engagement to the work and needs of MCPS, and fund development from private and corporate sources to support Foundation programs and initiatives as needed within MCPS. For more information on the Education Foundation or to make a donation, please visit mcpsedfoundation.org.
Post Your Email Notices, Press Releases, Event Fliers, and Photos
Subscribe to the weekday Breakfast Links email FREE!
Get
updates straight to your inbox.