Homeowners Stay Put, Rent Costs Rising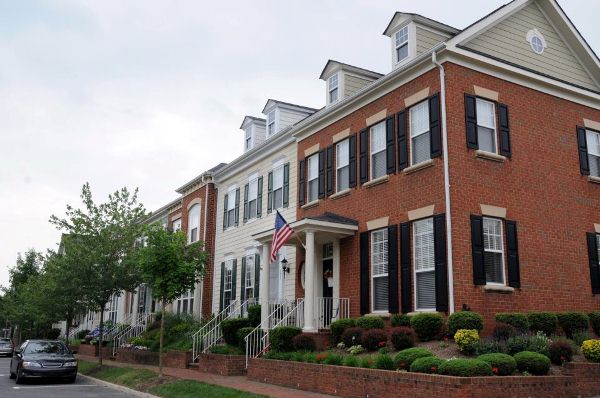 By URIAH KISER
PRINCE WILLIAM COUNTY, Va. — The price of housing is up and inventory is low, making for a developing sellers market that has had an impact on local home sales and rent costs.
Nationally, the number of homes sold was up about a half of a percent in January over the previous month, but prices are 12% higher than they were one year ago, with the median cost of a home in the U.S. resting at $173,000, according to Realtor.com.
Total housing inventory at the end of January fell 4.9 percent to 1.74 million existing homes available for sale, which represents a 4.2-month supply2 at the current sales pace, down from 4.5 months in December, and is the lowest housing supply since April 2005 when it was also 4.2 months.

Listed inventory is 25.3 percent below a year ago when there was a 6.2-month supply. Raw unsold inventory is at the lowest level since December 1999 when there were 1.71 million homes on the market.

"We expect a seasonal rise of inventory this spring, but it may be insufficient to avoid more frequent incidences of multiple bidding and faster-than-normal price growth," National Association of Realtor's Chief Economist Howard Yun explained.
Locally, lots of homeowners have refinanced to new lower interest rates, and fears of job loses have encouraged sellers to stay put.
"Real sellers are waiting for prices to be what they were in 2005, and they will be that way again but it's going to take another 10 years before it happens," said Peggy Burke, a Realtor in Prince William County with nearly 30 years experience.
Following the financial meltdown of 2008, lenders are under increased government scrutiny, too. And where many housing appraisers used to be independently operating firms, they're now watched ever more closely by the federal government, and  that has slowed the lending process. 
Another issue facing Realtors is a lack of "comps," which is a listing of recent sales prices of comparable homes in a similar neighborhood. These figures help set home prices, and with low inventory and fewer sales, it's harder to set new prices for homes coming onto the market, said Realtor Mike Stalter.
Foreclosures and short sales still accounted for nearly a quarter of all home sales last month, according to Realtor.com:
Distressed homes – foreclosures and short sales – accounted for 23 percent of January sales, down from 24 percent in December and 35 percent in January 2012. Fourteen percent of January sales were foreclosures and 9 percent were short sales. Foreclosures sold for an average discount of 20 percent below market value in January, while short sales were discounted 12 percent.

Many who foreclosed have cannot buy again anytime in the near future, and that has helped to drive up rent costs for those forced into apartments and condos.
On Feb. 12, Prince William County Executive Melissa Peacor exclaimed the county of 412,000 residents is recovering well from the recession, and said apartment values – originally projected to increase by 5% — have increased by 12% in the past year.
She made the comments during a proposal to raise the property tax rate in the county to 4% in 2014, though elected officials opted to advertise a lower tax rate of 3.6% per $100 of assessed value. The rate cannot go up but can be lowered, and will be decided upon in April after a public hearing April 9 at the Prince William County Government Center. 
Homeowners choosing to stay put has helped to put a squeeze on local renters.
"I've never had a market like this," said Realtor Cindy Stackhouse, who has 36 years of real estate experience in Prince William. "We're seeing a lack of consumer confidence and a lack of people wanting to buy, and it comes at a time when interest rates have never been better."
Post Your Email Notices, Press Releases, Event Fliers, and Photos
Subscribe to the weekday Breakfast Links email FREE!
Get
updates straight to your inbox.